Charlie Hebdo Paris massacre: Jews and Muslims unite against terror in 'Unity March'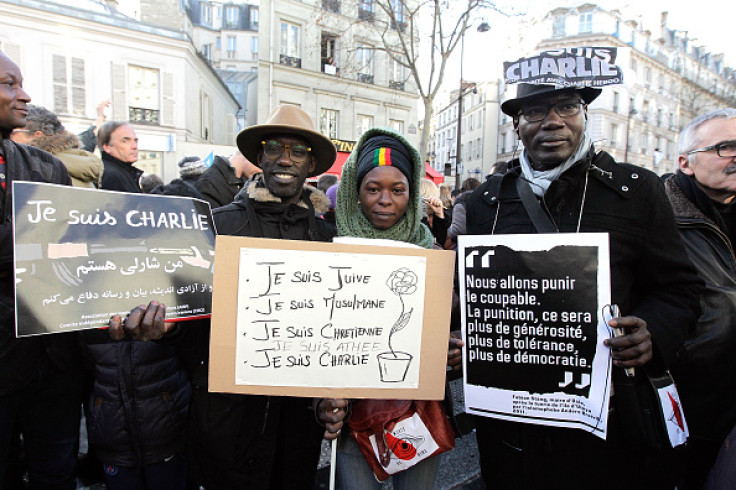 Jews and Muslims from all backgrounds and age groups united on Sunday (11 January) for the Unity March, where an estimated 3.7 million people marched across France in record mobilisation, according to officials.
Rallying amongst the sea of crowds was a 60-year-old Muslim Algerian shopkeeper, Riad, and a young Jewish singer, Daniel Benisty.
Benisty, 30, said: "We can live together ... we share the same values, liberty, fraternity, equality, to live in peace and respect each other despite our differences."
"Exactly!" said Riad. "I think people have woken up. How can this happen in 2015? I don't recognise these Islamists, they're not Muslims."
Also joining in the rally was a French Christian woman, Isabelle Dahmani, married to a Muslim who brought along her three children as young as four to the march, reported France24 News.
Dahmani recalls her nine-year-old asking "[if] the bad men are coming to our house," after seeing the Charlie Hebdo shooting unfold in the news.
She says she brought her children to the march so they could see that there is nothing to fear.
Speaking to AFP News, Dahmani said: "We are in a free country. We want to stop this terrorism. We want them to see and understand Republican values. But we are kind of anxious, you never know what can happen."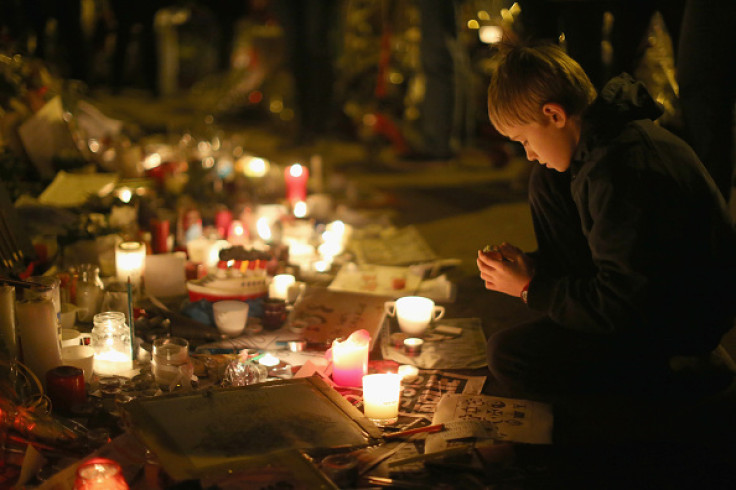 As people gathered holding placards reading 'Je Suis Charlie', the slogan that has gone viral in support of the journalists and cartoonists who lost their lives in the Charlie Hebdo shooting, a banner amongst them read: "Laugh Charlie, it isn't over."
© Copyright IBTimes 2023. All rights reserved.