Charlie Hebdo Paris shooting: British Muslims fear Islamophobic reprisals as mosques attacked in France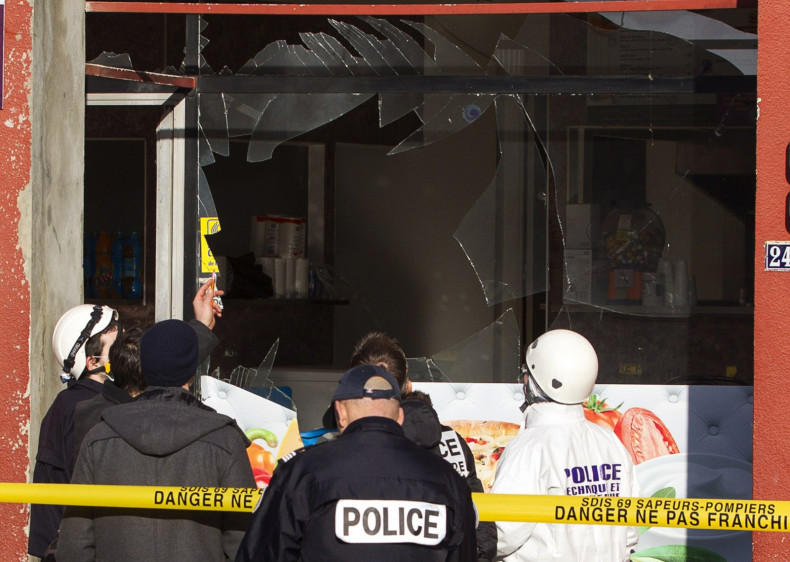 Muslim groups said they fear the deadly shooting at the offices of a French satirical magazine will fuel islamophobia and hate attacks in the UK and called on the British government to work more closely with them to tackle home-grown Islamist violence.
Retaliatory attacks targeting mosques and Islamic sites were reported in France in the wake of the massacre at the Paris headquarters of Charlie Hebdo magazine, in which 12 people lost their lives.
A kebab restaurant near a mosque in the town of Villefranche-sur-Saône, eastern France, was hit by an explosion, while shots were fired at a Muslim prayer room in Port-la-Nouvelle. No one was injured in the two incidents.
Separately, a pig's head was dumped outside a mosque in Corte, in Corsica, and the words "death to Arabs" were sprayed on the entrance of another religious site in Poitiers.
Khalil Charles, director of media and commentary at the Muslim Association of Britain, told IBTimes UK that there was a "genuine fear" in the Muslim community that similar incidents could happen here, even though the British public was generally far more tolerant than elsewhere in Europe.
"We have seen it happening in the past," he said, adding that a high level of vigilance was required.
Muslim associations both in France and Britain were united in condemning the Paris shooting, which was allegedly carried out by two brothers of French nationality and Algerian descent.
Witnesses of the massacre said suspect gunmen Cherif and Said Kouachi claimed to be members of al-Qaeda on a mission to punish the satirical magazine for publishing cartoons mocking radical Islam and the Prophet Mohammed.
"However offended we may be, the ultimate denigration of our faith comes from these murderers who have unjustifiably taken life," said Dr Shuja Shafi, Secretary General of the Muslim Council of Britain, condemning the attack.
"In the coming weeks Muslims will face the test of having to justify themselves and their place in Western society."
Charles said that the best response to a possible raise in Islamophobia was to enhance efforts to tackle violent home-grown radicalism and urged the British government to change its approach on the matter.
"We don't need to go into panic mode," he said. "We should be concentrating more on how to increase integration and harmony in society and bring about a more cohesive community, working together against all kinds of criminality."
He said the government should fund Muslim groups working within their local communities, as they are better placed to run programs able to stem the process of radicalisation of British youths into jihadists.
Whitehall had been previously criticised for ostracising organisations perceived as too radical, which some suggest could be of use against the Islamist threat instead.
"Throughout the UK, but predominantly in parts of Greater London, there are Sunni Muslim organisations, groups and individuals with either good track records of challenging al-Qaeda or Isis-type radicalisation and recruitment or clear potential to do so," Robert Lambert, a former head of the Metropolitan police Muslim contact unit told The Times.
"In many instances the government considers these groups to be unsuitable partners because, in the government's view, they are extremist and do not subscribe to British values."
Charles also suggested the creation of single, leading Islamic organisation able to give the British Muslim community a united voice, also allowing a better allocation of resources to challenge extremist violence.
His words came as the head of MI5 warned that the UK was facing a growing threat of terror attacks from British radical returning after fighting in the Middle East.
Speaking at the MI5 headquarters in the wake of the Paris massacre, Andrew Parker said authorities had thwarted three terror plots in recent months.
"It's well-understood that we can't guarantee to stop everything, but we continue to strive to get as near to that as we can," he said, reported the BBC.
Meanwhile French security forces have closed in on the Kouachi brothers, who are currently holed up inside an industrial complex in Dammartin-en-Goële some 40 km (25 miles) northeast of Paris.
Follow IBTimes UK's live coverage of the manhunt here: Charlie Hebdo Paris massacre LIVE.