Charlie Hunnam reveals he is not as tough as Jax Teller of Sons of Anarchy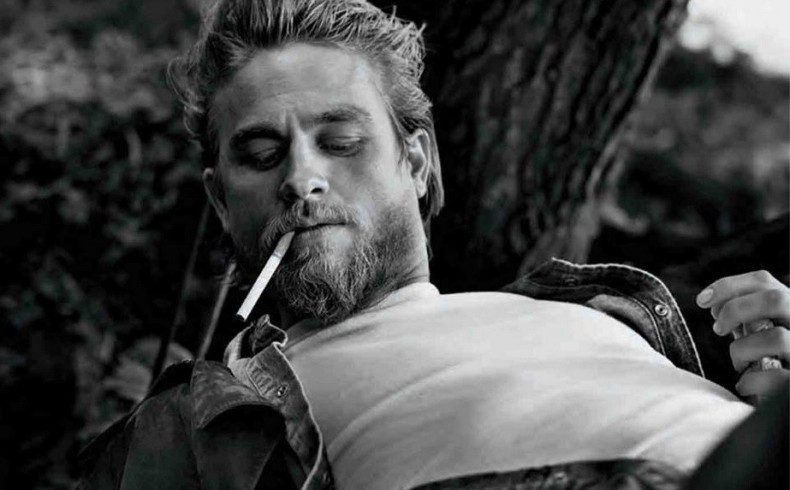 After playing tough guy Jax Teller on TV for seven years, Charlie Hunnam finally reveals his real self and says he is nothing like Jax in real life.
"I play a lot of tough guys and violent characters, but I'm not like that at all," Hunnam told Cosmopolitan in an interview.
The SOA star opened up about his escape fantasy and said he is quite a hippie.
"I'm a hippie who smiles a lot and is pretty relaxed. I've often had an escape fantasy that I would go out into the woods by myself for a year or two and discover who I am and what life is about."
FX's biker show ended a few weeks ago and his character Jax Teller ends his life in the finale episode, to provide a safe and secure future for his children Abel and Thomas.
Hunnam has been seen holding guns and spraying bullets at his enemies on TV, but in real life he prefers to make ice-cream and has a weakness for the same.
"Oh yeah, I get loose," Hunnam admits of his love for ice-cream.
"I can't make it that often because I'll eat the whole thing, but a couple months ago, I made double-dark chocolate. I put in twice the amount of chocolate, crystallized ginger, gingersnap cookies, a bit of chili flake - whew, forget about it!"
Upon being naked on and off the screen , the actor explained: "I just got an iPhone last year. I love Apple products, but I don't use the cloud. I don't trust it, so you won't find any nude photos from me personally [out there]. It's much more likely that I'd be followed somewhere and had taken off all my clothes to jump in a pool of water on a hike or something. I'm not doing any home photo shoots."
After his brilliant performance in the finale, fans now want to see their favourite star back in action.