A teenager who "marked his 17th birthday" by raping a woman in an "animalistic" attack, has been served a life sentence.
Charlie John Pearce preyed upon his victim and bludgeoned her with a paving slab, leaving her close to death. He was found guilty of attempted murder at Leicester Crown Court last year.
Pearce was allowed to be identified after a court order preventing the media reporting his name was lifted due to the seriousness of his attack.
A court heard how the teenager had been seeking out a woman to attack on the night of his birthday after searching the internet for videos of assaults against 'helpless women'.
During his trial last year, the jury was told that Pearce had became "fixated" on violent and controlling sex attacks and had regularly viewed "warped pornography."
After celebrating his birthday in a pub in Leicester on 3 July, at around 11.35pm he went to Victoria Park, where he approached a lone woman in Victoria Park.
Local youths witnessed the the initial struggle between the pair and alerted police, however the police patrol could not identify the location.
He was identified as the attacker by members of his own family who recognised him In a "remarkably clear" CCTV image released by Leicestershire Police. The image shows him running towards the woman holding the slab of concrete which he used to strike her.
About an hour later, a passing cyclist saw a pool of blood and found the woman who had been left with "dreadful injuries."
Pearce's victim, who was so traumatised by her ordeal she is unable to remember the attack, said she has been "mentally and physically scarred" by the incident.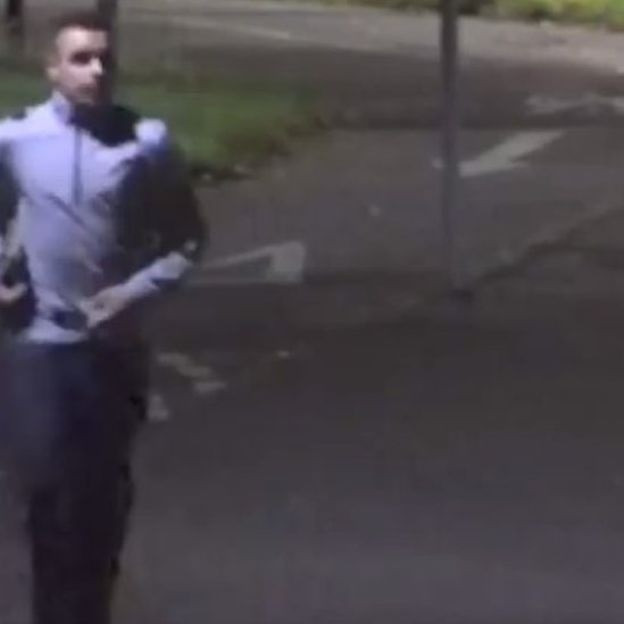 In a victim impact statement read out in court she said she still has bald patches and suffers jaw pain and loss of hearing following the attack and has contemplated ending her life.
"I am reminded on a daily basis - and sometimes multiple times a day - of the extensive trauma my body has endured and my mind cannot remember," she said.
"I have had thoughts about hurting myself and ending my life because I feel that I cannot live with the knowledge I have that what happened to me has happened to me."
Sentencing at the Old Bailey, Justice Charles Haddon-Cave described Pearce as "exceptionally dangerous" and said he attacked the woman with "animalistic savagery".
"The defendant set out that evening to mark his 17th birthday to find a woman to rape and violently attack," he said. "[The victim] could remember nothing of her ordeal, her life had been hanging on a thread."
Pearce denied trying to kill the woman, but admitted two counts of rape. He was told he must serve a minimum of 11 years BBC News reports.