A 61-year-old man has been convicted of kidnapping, rape and murder of an eight-year-old girl, Cherish Perrywinkle, whom he lured out of a Jacksonville Walmart store in June 2013 promising to buy her a McDonald's meal.
Donald James Smith was convicted on Wednesday, 14 February, of first-degree murder, kidnapping and sexual battery on a child less than 12 years of age. Local media reports stated that the jury will now hear evidence in the trial's penalty stage to decide whether to sentence him to death.
Cherish's mother Rayne said she would not say anything until her daughter's murderer is sentenced. The girl's father, Billy Jarreau, told News4Jax: "I'm still kind of shocked. The wounds are back. It's been a nightmare since (her murder). It just doesn't feel real. You don't think these things would happen to you."
Smith's conviction came a day after a medical examiner, who performed the post-mortem on Cherish, described the little girl's final moments and the condition of her body after being raped and killed by Smith.
Dr Valerie Rao told the court on Tuesday that Cherish had suffered severe injuries in the assault, leading her to death. The examiner's testimony left the jurors in tears as she said that the girl's private parts were "totally distorted" due to the brutal rape.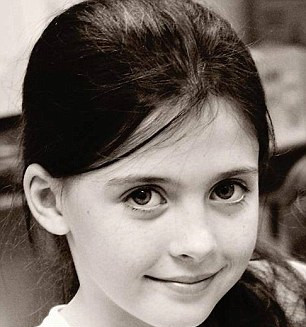 In her report, Rao added that Cherish fought back and caused an injury to Smith's penis when he allegedly attempted to force oral sex on her.
Smith kidnapped the girl on 21 June, 2013 after befriending Rayne. He had introduced himself as a Good Samaritan and offered food and clothes to her and her poor family. He had also assured her that his wife would meet them at the Walmart store.
During a hearing trial, Rayne said initially she was suspicious of Smith but later agreed and went with him in his white van to the store. She said she started shopping with her three daughters but his wife never showed up.
Rayne added that the girls became restless due to hunger so Smith offered to get them cheeseburgers from a McDonald's inside the store and Cherish followed him. The CCTV footage from the store also showed the little one leaving with Smith before never being seen again.
Rayne said she called 911 after waiting for her daughter to come back. "I hope to God he doesn't kill her and I hope to God he doesn't rape her," she had told the dispatcher.
Cherish's half-naked body was found the next morning under a fallen tree in a grassy marsh area miles away from the Walmart store.