Four years after receiving his diagnosis, Hollywood hellraiser Charlie Sheen has told the world that he is living with HIV. It would have been a poignant moment if he had been allowed to break the news on his terms rather than being forced to confirm rumours that have been swirling online for weeks thanks to various whodunit-style articles.
Just like Bruce Jenner's highly-anticipated coming out interview with veteran broadcaster Diane Sawyer, Sheen's sit-down with Matt Lauer on the Today show was making headlines long before he sat in the chair at NBC's swanky studios. Hours earlier, TMZ ran an article with the click-bait headline: 'Charlie Sheen will disclose HIV status on 'Today''.
Once the highest paid actor on US television, Sheen's career has been blighted by alcoholism, his love of prostitutes, drug abuse, allegations of domestic violence, and a very public meltdown. Despite the predictable backbiting and feigned shock being peddled all over Twitter, I joined the millions who tuned in to hear the 'personal announcement'. It came as no surprise then, that the televised interview felt very much like an anti-climax.
While the naive little girl in me would have liked to believe that Sheen was finally speaking out in a commendable bid to fight the stigma and discrimination that those living with the virus still face, I know better. The more palpable explanation is he feels cornered and has run out of options. He himself admitted that he had paid people "millions" to stay quiet about the diagnosis over the years and is now desperate to end the "onslaught, this barrage of attacks, of sub-truths – very harmful...stories that are threatening the health of so many others."
HIV and AIDS charity Terrence Higgins Trust says that Sheen fell victim to blackmail because despite advances in treatment, the stigma surrounding HIV remains with media outlets and social media helping to perpetuate falsehoods and negative attitudes. Just days ago, The Sun newspaper came under fire for its 'HOLLYWOOD HIV PANIC' story.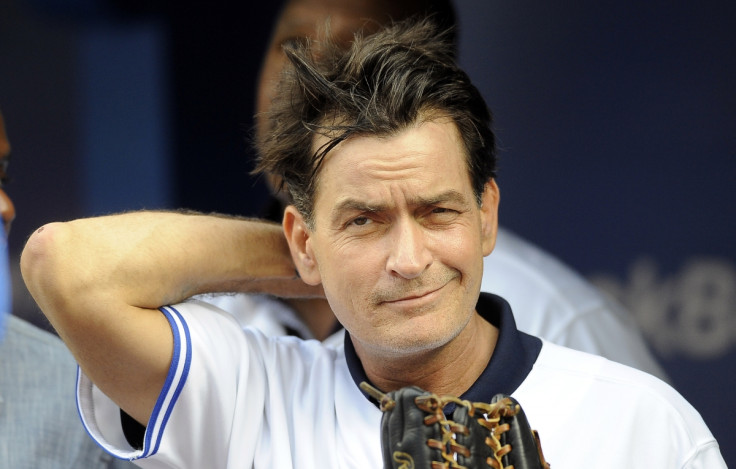 "He was held to ransom by previous partners, and we know he was forced to reveal his status through media bullying - we should all be ashamed that we live in a world that allowed this," the charity's Executive Director External Affairs Shaun Griffin told IBTimes UK.
"The fact is that it is utterly wrong to disclose an individual's HIV status without their permission. Sadly, even with the advances made in HIV testing and treatment, this shows that unfounded prejudices still remain. It is attitudes like these that perpetuate HIV stigma.
As much as I don't agree which with some of Sheen's life choices, I refuse to join the long line of people who are quick to say he got what he deserved because he is a philanderer with a party lifestyle and are prepared to kick a man who is already cowering on the ground.
While Sheen's intentions may have been simply to lift the weight on his own shoulders and safeguard his children's futures, without realising, he has once again thrust HIV into the spotlight, started a new conversation and unequivocally forced many people to face their own ugly truth.
Thanks to advancement in medicine, Sheen, like fellow HIV-positive star Magic Johnson, can live a long life. Although his doctor Robert Huizenga admits that his antivirals may lose effectiveness because he is still drinking, he insists that there's a very small chance that Sheen can pass the virus to sexual partners if he continues his treatment and uses protection. Here is hoping that Sheen uses this sobering health scare to change his life and rewrite his legacy in the aftermath of his bold declaration.
"We owe it to all of those living with HIV to carry fact when reporting about this story," says Griffin. The fact is that for anyone diagnosed with HIV, they are given treatment that reduces the amount of HIV virus to an "undetectable" amount and this means HIV cannot be passed on.
Awareness and education is needed if we want to see a change, which is why attention should be redirected from the predictable 'Charlie has AIDS' memes making the rounds online to providing more facts about the state of HIV and the importance of early testing and early treatment: because in 2015, some people still believe HIV can be transmitted through kissing.