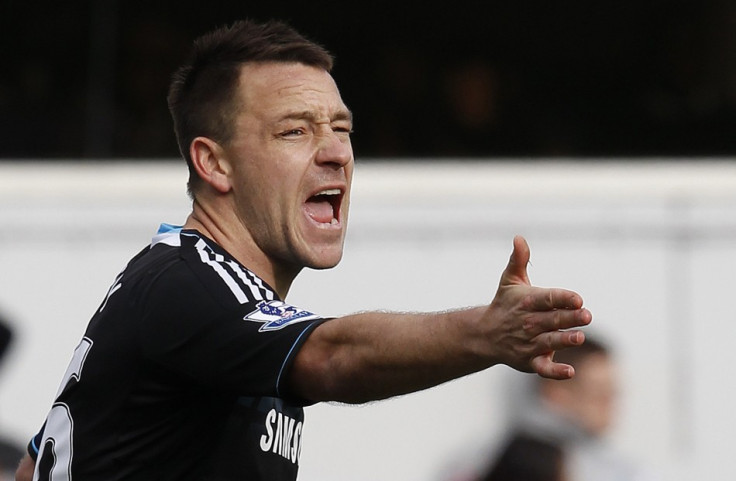 Chelsea will host the reigning Spanish and European champions in the first leg of this season's Champions League semi-final tie on Wednesday evening and in the build-up to what could be an epic match both sides continue firing verbal volleys at the other.
According to a report by The Sun, the Blues' captain, John Terry, feels the Catalans should be afraid of playing his side, who will be gunning for revenge for the 2009 season, when Barcelona needed controversial refereeing and an injury time goal from Andres Iniesta to progress past his club, on away goals.
"We want to go to the end. We realise it is going to be tough but we're playing well and I'm not too sure anyone would fancy us at the moment either because we're a very good side, especially in this competition," Terry added.
Meanwhile, the spectre of the 2009 defeat also haunts the Blues' Ivorian striker Didier Drogba, who, in another report by The Sun, said Barcelona do not enjoy playing him when he is angry.
"A lot of things have changed since we last played Barcelona but our desire to beat them is as strong as ever. I signed for Chelsea to play in games like this. These are the occasions that excite us all. We have many memories from our previous games against Barcelona - good ones as well as bad," the striker explained.
The Catalans have not been quiet in all of this, with 32 year old veteran midfielder Xavi having a few things to say. He pointed out his side had consistently proven detractors wrong by winning every possible competition they could enter in, over the past few years.
The challenge they now face, and one Xavi relishes, is to become the first ever team to retain the Champions League.
"We're enjoying the title of best team in the world, which is not a label we put on ourselves but it is a level we have reached on the pitch. We are enjoying a golden era with exquisite football and spectacular victories, achieving feats that had never been reached, like winning two Club World Cups," the influential midfielder added, according to The Sun.
Chelsea will host Barcelona in the first leg and the two teams will then travel to the Nou Camp to play the second leg on 24 April. Meanwhile, the second semi-final will be contested by Real Madrid and Bayern Munich; the two legs will be played on 17 April and 25 April.