Roy Hodgson believes that Chelsea's Champions League win showed why he selected Gary Cahill over Rio Ferdinand for the Euros squad, with the England manager insisting Cahill's age and skill show he is the best man for the job in defence.
Hodgson insisted when quizzed last week that he didn't select Ferdinand for the team due to 'footballing reasons', with the 33 year old having suffered from injury and limited game time at Manchester United this season.
But as Chelsea came through to win the Champions League trophy against all odds, and Cahill assisted the side in stopping Bayern Munich from scoring in the final, Hodgson believes that his decision between the two was vindicated as England prepare to travel to Poland and the Ukraine.
"Any decision you make as an England national team manager is a difficult one," Hodgson told Metro.
"There's so many good players out there so every time you turn your back on someone and give someone else a chance, you are opening yourself up to criticism that person would be every bit as good as the one you've chosen.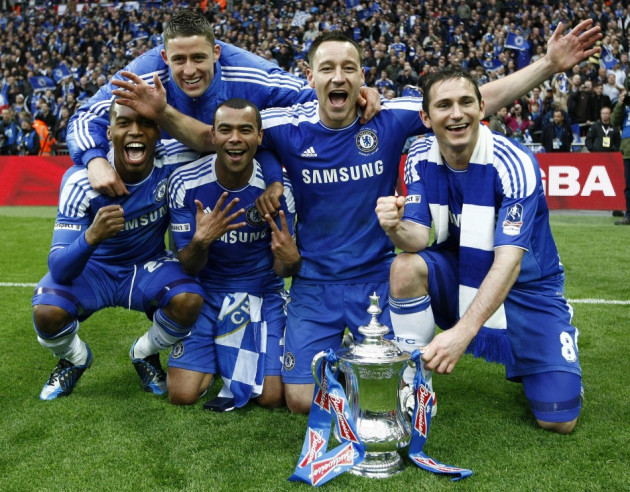 "Gary Cahill is a lot younger, he's got a good future ahead of him and if he can bed in to the Chelsea team alongside John Terry, it'll help the partnership if they find themselves together with England.
"Having picked the England team, we'll have to see if they find themselves together or not."
One big advantage that Cahill has over Ferdinand is his ability to work with Terry for both Chelsea and England. The pair will no doubt be very aware of each other's strengths and weaknesses and styles of play.
Hodgson's trust in Terry to shake off the controversy and criticism at the Euros has been a big risk for the Englishman, and one that former manager Fabio Capello was willing to give his job up for.
And though Capello is now out of the frame, his influence is still clearly present on the England squad, with Hodgson admitting that as well as keeping in line with the Italian's selections in preparation for the Euros, they are also still speaking and offering each other support as the tournament rolls around.
"Fabio and I have been friends for a long time," he explained.
"He's been very helpful and very generous with his time."
England's group games for the Euros will all take place in the Ukraine, with the side facing France, Sweden and the host country before they can move into the quarter finals.