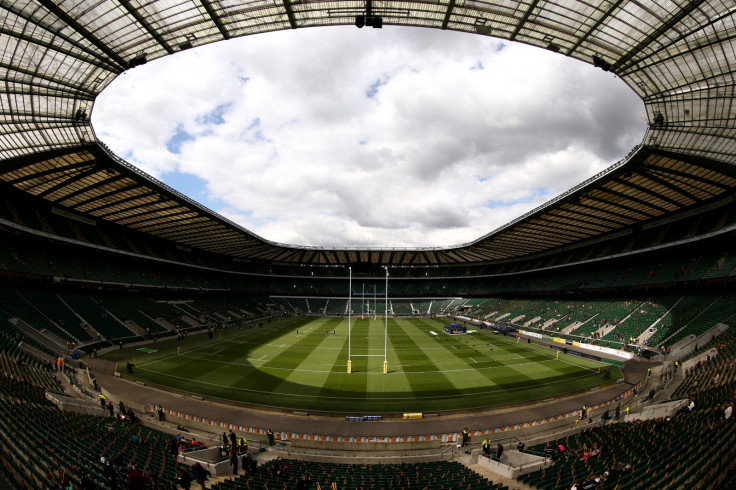 A temporary relocation to Twickenham would be a logical and worthwhile solution for Chelsea fans should plans go ahead to redevelop Stamford Bridge, according to one supporters' group.
The Premier League champions are to reveal their plans to redevelop their current home in south-west London from a capacity of 41,798 to 60,000 to supporters and local residents at the end of June.
Manager Jose Mourinho described the proposal as the "next step" for the club, but given the scale of the project – which could reportedly cost Blues owner Roman Abramovich as much as £500m ($781m) according to the Guardian – it has been estimated Chelsea will need to vacate the stadium for three seasons while the work is carried out.
Twickenham, the 82,000-seater stadium, has been suggested as a possible destination during that time and David Chidgey, who sits on the board of the Chelsea Supporters' Trust, believes Blues fans will be receptive to the idea of a temporary stay at the home of England rugby rather than a move across the city to Wembley.
"Clearly it is a necessary evil if the stadium is to be redeveloped and therefore I think that most supporters will accept a temporary home," Chidgey told IBTimes UK.
"Most supporters would, I suspect, prefer Twickenham. Many Chelsea supporters live in the M4 to A3 corridor, so from a practical point of view it would make sense – after all it is still in south-west London, which is important.
"Also, it is not too difficult to get to from central London and is geared up for large crowds getting in and out, so match days should not be too onerous.
"Whilst Wembley is a familiar ground for Chelsea supporters, it is less attractive than Twickenham as a temporary home from a travel point of view [as it's in north London] but it might possibly have a negative effect on the atmosphere. But at the end of the day if we have to temporarily move to Twickenham or Wembley in order to build a new stadium at Stamford Bridge, then the discomfort will be worth it."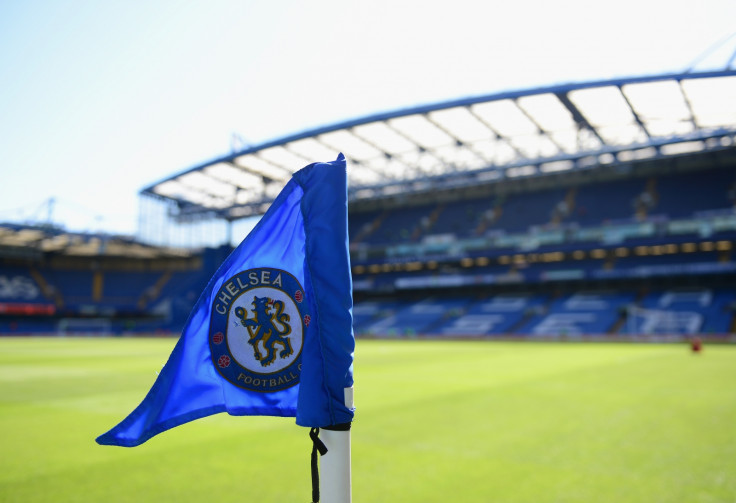 Chelsea have already been in talks with the RFU (Rugby Football Union) about a relocation to Twickenham but according to the Evening Standard, Chelsea have not ruled out the possibility of remaining at Stamford Bridge while the work is being carried out.
Plans to rebuild the stadium section by section would drastically prolong the project, though, and Chidgey believes there will be little choice but for the club to look elsewhere.
He said: "Although I have yet to see the plans – I'm looking forward to seeing them on 30th June – it seems pretty clear that the redevelopment will be so extensive that Chelsea will not be able to stay at the ground whilst it is being rebuilt.
"I doubt that the club would wear the drop in revenue from a reduced capacity and if you're a season ticket holder who suddenly finds they have no stand to sit in then you're not going to be happy are you. So, that means they'll have to find a temporary home."
Blues owner Abramovich has already ordered for a survey to be conducted to investigate the feasilbility of expanding the current stadium, which will involve building over the adjacent railway tracks.
Having seen the club's attempts to find a new location for a new stadium frustrated in the past, Chidgey believes the redevelopment of the club's "spiritual home" is the best solution for all.
"The most important thing is to stay in the same location and it now seems that the club have taken that on board and are keen to redevelop the existing site," he continued.
"For many supporters, it is very important to watch their football not only on this site but to experience the pre and post-match in the unique area we have been privileged to watch our football for 110 years. It's about culture, history and tradition not just what happens on the pitch. I'm delighted that the club recognise this."
Chelsea boss Jose Mourinho meanwhile will leave the decision down to the club's board.
"I trust so much in Mr Abramovich and the board and I don't think too much about these details," Mourinho told the BBC on Tuesday while at Queen's Club where he watching Rafael Nadal in action.
"I have no problem at all. The fans will chase us, more fans will come if it is Wembley or Twickenham we will have already the capacity for fans and more fans and I think Chelsea are waiting for that."