Chelsea's blistering start against Hull City on Sunday, with two exceptional goals by Eden Hazard and Diego Costa, to open up a 2-0 lead inside 10 minutes should have given rise to a mass outbreak of optimism from Blues supporters.
The tide of poor form had finally turned. We were on the cusp of a performance the like of which we had not seen since the 5-0 drubbing of Swansea back in January. Our march to a fourth Premier League title would now be inexorable, a procession, a cake walk, a time to relax...
Not a bit of it. Even before Brana Ivanovic and Thibaut Courtois combined to give us the 'Keystone Cops' moment of the season, allowing Hull City to equalise and get them right back in the game, many Chelsea supporters were half-expecting some sort of calamity to befall the boys in blue.
The neutral observer may look at this with some bemusement.
After all, Chelsea has been top of the league for the entire season, a season in which we have only lost two league games to date. There is a six-point lead, plus a winnable game in hand which is a safe cushion surely? Our opponents for the title still appear to have vulnerabilities of their own, more than that we have arguably the best manager in world football, and certainly in the Premier League. What could possibly go wrong?
If we were Liverpool fans, we'd already be parading down Fulham Road armed with banners and t-shirts bearing the legend "Chelsea: Premier League Champions 2014-2015".
But there is something of the eternal pessimist about the Chelsea supporter, something which makes us shy away from premature celebrations and triumphalism. We prefer to see schadenfreude experienced by our opponents rather than by ourselves.
We are well aware that this is not the 2005 and 2006 Premier League championship side managed by Jose Mourinho. To be honest that is the only time in nearly 40 years of supporting Chelsea that I have ever felt certain that we would win the league, or indeed that we would win games when we were one or two-nil ahead. That comfort has long gone.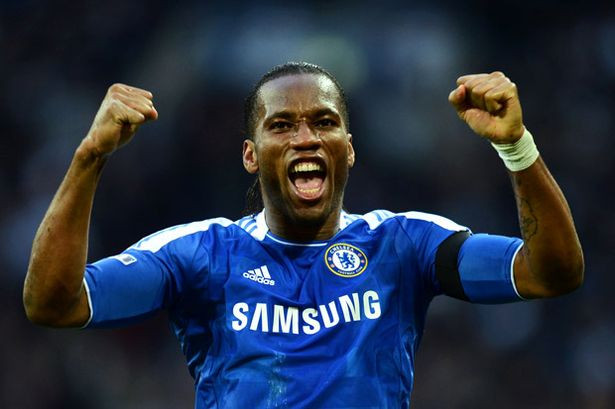 Of the current first eleven, only Ivanovic and captain John Terry have won the Premier League with Chelsea. Drogba, Cech and Mikel were all present in 2010 but less so in Mourinho's chosen eleven these days. Although Nemanja Matic was at the club then, he was a rarely used youth player.
This means that there are nine Chelsea first teamers who don't know what it takes to get over the line in the Premier League. Chelsea is still a fairly young and inexperienced team. It may have more flair players than Mourinho's Mk I team but it arguably has less leaders on the pitch. There is a suspicion that the team still has a mental fragility about it.
Mourinho getting more intense
I think Jose Mourinho is well aware of this. His whole demeanour for the last few weeks seems to get more intense with each game. Many in the media claim that he is reverting to grumpy, insolent type, that he's falling out of love with Chelsea again. I disagree. For me it is evidence that he knows that he has to coax this inexperienced team over the line for their first collective Premier League title, by whatever means. He has to have the belief for the ones in the team who don't quite believe they are ready to be Premier League Champions.
He also knows that if they do win the title this season, it could prove to be the tipping point for this side, and with the belief that comes from being champions, the floodgates will open and we may see a torrent of trophies and titles heading to Stamford Bridge in the next few years.
I certainly hope so, but like many Chelsea supporters I will believe it when I see it and won't be popping any champagne corks just yet.
This ingrained pessimism seems to be in the nature of Chelsea supporters of a certain age – it's in our DNA. If you lived through the trouble and strife the club and the support endured throughout the 70's and 80's you'll understand why. The mere fact that the club nearly disappeared in the 80's meant that the supporters endured the mediocrity of the early 90's before pinching themselves in disbelief at the arrival of players such as Ruud Gullit and Gianluca Vialli and subsequent trophies thereafter.
But the league title remained a pipe dream. We should have won it in the 1998-99 season of course, until falling at the final hurdle, the key moment being the last-minute Steve Guppy goal in a 2-2 draw at home to Leicester. Draws against Middlesbrough, Sheffield Wednesday and Tottenham didn't help and for Chelsea supporters at the time, this was all too predictable.
Going back to 1905 when the club was formed, Chelsea's entire history is littered with great wins against better sides, and inexplicable defeats to weaker sides. As supporters, we therefore never, ever take anything for granted. There will be no triumphalism on the Fulham Road until John Terry lifts the Premier League trophy, and if that happens to be at 6.00 pm on Sunday 24<sup>th May then so be it.
On the plus side, the fact that we expect the worst and hope for the best defines the attitude of most Chelsea supporters – it's what makes us 'carefree'. And in some respects, if we do win the Premier League this year, it will taste sweet in the knowledge that it has been a struggle at times. Harder-won victories seem to be worth more than when it is all too easy.
No doubt Jose Mourinho will agree, and if anything, like the supporters he will be delighted with the character and mental toughness shown by the side in grinding out an important win and three points at Hull on Sunday. It is games and results like these that make the difference between becoming champions and falling short.
David 'Stamford Chidge' Chidgey presents the award winning Chelsea FanCast TV show and podcast which can be seen every Monday at 19.00 on chelseafancast.com or You Tube or heard at mixlr.com/chelsea-fancast/ or downloaded from ITunes. Follow us on twitter @StamfordChidge and @ChelseaFanCast