Chelsea fans' view: Post-PSG hysteria has to stop now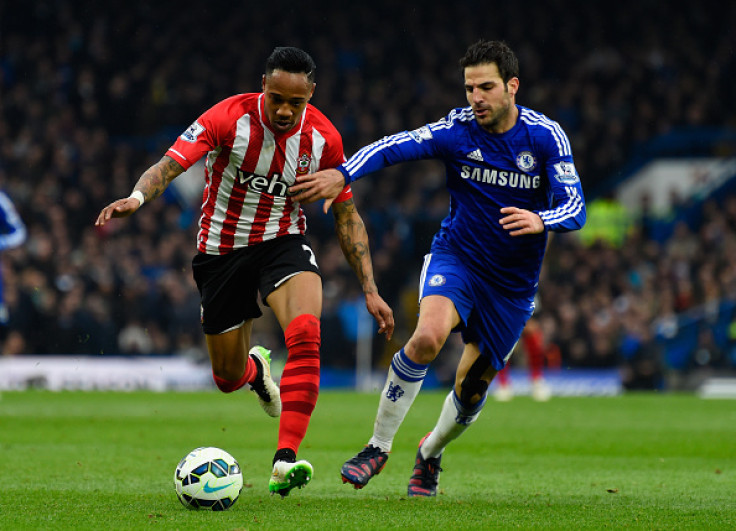 Hysteria was an album by Sheffield hard rockers Def Leppard released in the '80's. I didn't care for it much to be honest. I also do not care too much for the hysteria that has greeted the two draws in Chelsea's last two matches. I think it's time to 'pour some sugar' on them as frizzy haired vocalist Joe Elliot sang.
The 2-2 draw at home to PSG which brought an abrupt end to Chelsea's Champions League campaign, on the infernal away goals rule, was of course deeply disappointing.
When Ibrahimovic was rightly sent off after about half an hour, all of us at Stamford Bridge that night fully expected Chelsea to use their one-man advantage and make it count. After some reflection, I think the sending off was definitely the turning point in the match, but not for Chelsea.
Instead of going for the jugular and dominating PSG, Chelsea appeared to be stuck between a rock and a hard place. Going in to the match with a 1-1 score line from the first leg, Mourinho was always going to set the side up to be cautious rather than gung-ho. But surely this was the moment to seize the match?
Unfortunately the team dropped back deeper reinforcing their original game plan to soak up any PSG pressure and hit them on the break. Instead PSG seemed galvanised by seeing their talisman sent off. They did not retrench as many teams in their position would have done, but saw in Chelsea's timidity an opportunity to attack, and they did so with aplomb.
But, the bare facts are that it was Chelsea who took the lead, and in reality were less than 10 minutes away from reaching the quarter finals of the competition when Gary Cahill smashed the ball into the net to make it 2-1 on aggregate.
To be honest, it was no surprise that PSG responded with minutes to go with David Luiz's bullet header. They had been threatening long before that. But even in extra-time, Chelsea took the lead with Hazard's penalty and that should have been that. PSG to their credit came back, and equalised with a Thiago Silva header, and that was enough to dump Chelsea out of the competition. They only had a few minutes to survive and in all honesty should have done.
But the hysteria that greeted Chelsea's exit was surely way out of proportion? Yes, they had looked off the pace, and yes the tactics were probably wrong playing against 10 men and yes, even Jose Mourinho should take some of the blame – after all one presumes it was his tactics the team were carrying out, and whatever he did to change them for once did not work.
It needs to be remembered that in spite of all that, Chelsea were not thumped 6-1 at home, and that they were only six minutes away from reaching their 10<sup>th Champions League quarter-final in 13 attempts. The truth is they exit the competition unbeaten and that should give some pause for thought. It should also be remembered that PSG played very well. How often do we see a side rally at the injustice of a sending off and go on to get the result? I seem to remember Chelsea doing this a few times!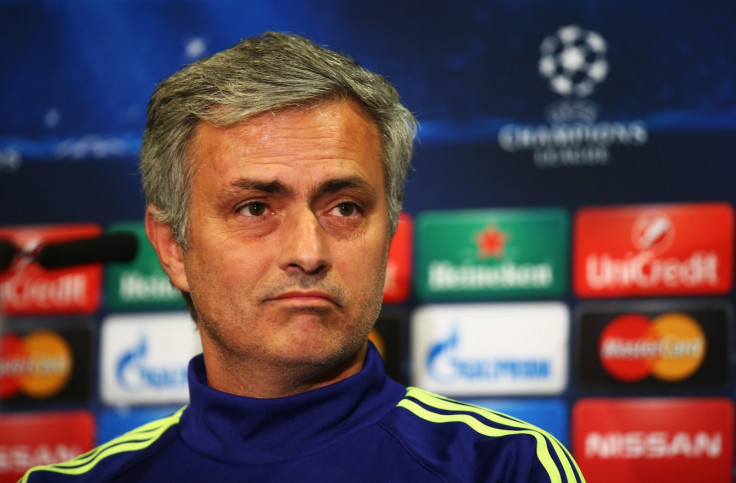 But according to the media, and it has to be said far too many supporters, Chelsea's world ended on Wednesday night and Jose Mourinho is no longer 'special'. I did an interview with LBC on Saturday and Neil Ashton of the Daily Mail tried to convince me that Mourinho was a failure in the Champions League as he had frequently been found out by the top sides. After all he has only won the competition twice, and has taken clubs to the semi-finals in the last four seasons. The only failure I could see was in Neil's attempt to convince me of the merits of his argument.
One could argue that Chelsea and Mourinho's real priority this season has always been the Premier League. The Champions' League can wait until next season, and I suspect that Mourinho's desire to become the first coach to win the trophy with three different clubs will mean that Chelsea will win it again in the near future. I look forward to picking up the argument with Neil Ashton then!
And so to this weekend's Premier League fixture against Southampton, where Chelsea drew 1-1. Yes, it was both disappointing and frustrating – but disaster? No.
After going 1-0 up after ten minutes we probably did expect to see Chelsea pick up all three points and fully capitalise on yet another Man City slip up to go eight points clear at the top of the table with a game in hand. But the fact is that like PSG, Southampton played very well. After gaining parity with a rather fortuitous penalty, they ripped Chelsea apart for the rest of the first half.
Thankfully whatever Jose said to the players at half-time seemed to work, as Chelsea came out a different side in the second half. That Southampton did not lose the match by three or four goals will remain a mystery to anyone who was at the game. Keeper Fraser Forster played an absolute blinder or at least managed to get in the way of at least four goalbound shots. On another day Chelsea would have won that match comfortably, and in truth they were unlucky not to do so. More pleasing for Chelsea supporters was the urgency and alacrity with which they attacked Southampton in the second half. Many of us have been critical of the slow tempo; the overplaying and desire to walk the ball into the net and the inherent lack of shots reigning in on the opposition keeper, but they definitely gave it a go in that second half and I for one found that pleasing.
But as I made my way to one of the pubs in the Stamford Bridge area after the game, I could hear a lot of grumbling mixed in with the disappointment at 'only getting a draw against Southampton'. Even worse several players were being singled out for criticism – namely Fabregas and new boy Cuadrado.
Get some perspective people and stop the hysteria. The reality was that we had just extended our lead at the top of the table by one point. We drew against a very good Southampton side, no shame in that. We move one game further towards bringing the Premier League title back to Stamford Bridge for the first time since 2010. I'll take that happily.
I think Jose might be right – it must be something in the food people are eating these days that leads to the outbreak of mass hysteria – a modern day footballing equivalent of mouldy bread causing witch hunts perhaps?
Onwards and upwards.
David 'Stamford Chidge' Chidgey presents the award winning Chelsea FanCast TV show and podcast which can be seen every Monday at 19.00 on chelseafancast.com or You Tube or heard at mixlr.com/chelsea-fancast/ or downloaded from ITunes. Follow us on twitter @StamfordChidge and @ChelseaFanCast
© Copyright IBTimes 2023. All rights reserved.