John Terry is set to return to Chelsea's squad this weekend, Roberto Di Matteo has confirmed, with the captain having finished serving his four match ban for being found guilty of racially abusing Anton Ferdinand.
Terry didn't play a part in the Blues' Champions League match with Shakhtar Donestk, but Di Matteo insisted this wasn't a sign that the defender would not be included in the long term as they look to defend their European trophy and challenge for the title.
Terry's season has been full of controversy off the pitch, but as is his typical reaction to such events, the 31 year old has been a rock for Chelsea's defenceon the pitch, and while he's been away from action the club have conceded 10 goals in the four games - 12 including the Shakhtar match - that he's been out.
And Di Matteo says he's glad that the skipper will be back in action for Chelsea this weekend, telling reporters: "JT is a fantastic player for this club and our team, he has got many qualities and I am very happy he is back available for us after the ban.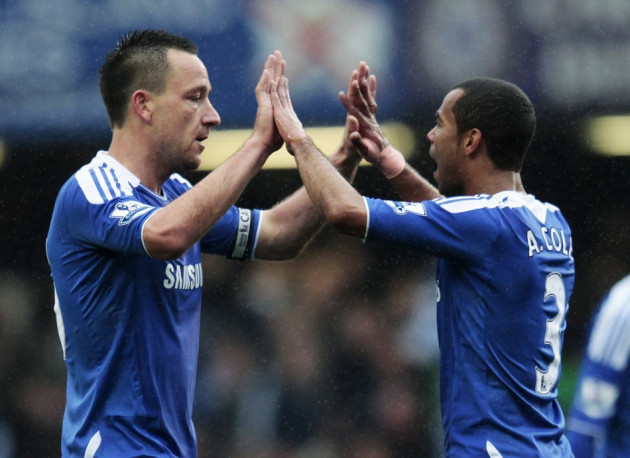 "Considering the last four weeks in his professional life he has [played] one competitive game, and I thought we needed people that were 100 per cent match fit for a game like this. But I am very glad that he is available for us."
It was believed that Terry would play for Chelsea against Shakhtar right up until almost literally the last minute, and Di Matteo admitted that the conversation with the Blues star over his selection wasn't easy.
"I am not going to comment on the private conversation with my players, but it is not easy to tell a player that he is not playing," he explained.
Chelsea face Liverpool this Sunday, and though the game is at home and the west London side are favourites to take the three points, Di Matteo will be hoping that Terry is fit and ready to shore up the leaks in the squad's defensive line up which have come close to proving costly of late.