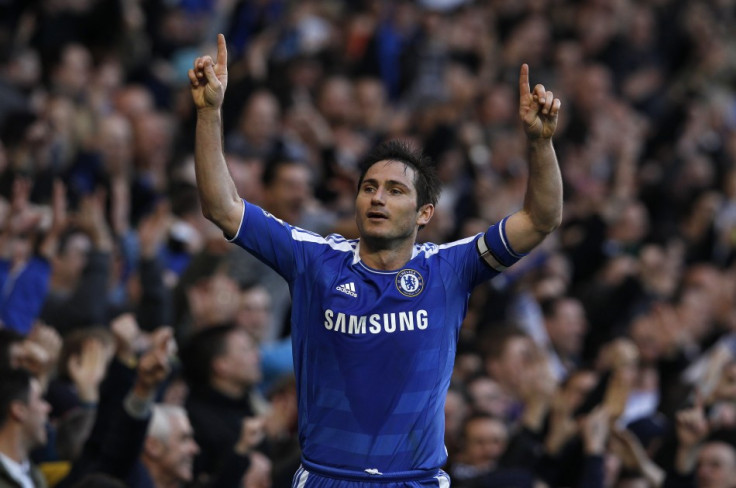 England manager Roy Hodgson faces more injury problems ahead of the summer's European Championships after it was revealed that Chelsea vice-captain Frank Lampard would be unavailable due to a thigh problem.
A report by ESPN said the 33 year old midfielder, for whom this is almost certainly the last chance to represent his country, was sidelined after doctors said they were unsure whether he could play in any of the country's group games - against Sweden, France and Ukraine.
Liverpool midfielder Jordan Henderson has been named as Lampard's replacement for the 2012 European Championships. The 21 year old midfielder will be the fifth Liverpool player, after Andy Carroll, Steven Gerrard, Stuart Downing and Glen Johnson, to be representing England.
This is the second injury for England, after Manchester City defensive midfielder Gareth Barry was also ruled out, following a stomach muscle strain during England's friendly against Norway last week.
"It's a huge blow for the team, especially coming after the loss of another senior player in Gareth Barry," said Hodgson, according to BBC.
"The fact that the doctor cannot guarantee Frank could take part in any of the group matches means we have to replace him in the central midfield area," the Guardian quoted Hodgson as saying.
"Apart from it being a huge blow to me and the team, I'm especially disappointed for Frank himself. He has been in very good form and was looking forward to the tournament," the Independent reported Hodgson as saying.
"He made a huge contribution towards us qualifying for the Euros so it is cruel to be forced out through injury just before the tournament," said the 64 year old English boss, according to The Sun.
With two more midfielders in Tottenham's Scott Parker and Arsenal's Jack Wilshere also missing out due to injuries, the Three Lions will be relying heavily on Liverpool captain Steven Gerrard. The England squad will fly to Krakow (Poland) on Wednesday.
However, Gerrard, who was only able to play for 45 minutes against Norway in Oslo, has his own fitness concerns with the England captain having recurring back problems. So Hodgson should be careful in not over-using the 32 year old midfielder.