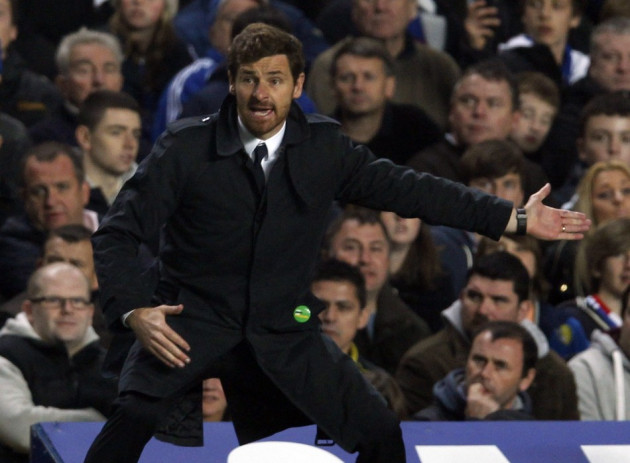 Chelsea manager Andre Villas-Boas has derided Gary Neville's "ridiculous" criticism of David Luiz following the Blues' 2-1 defeat to Liverpool on Sunday.
Glen Johnson's late goal saw the hosts slump to a second consecutive home defeat and means Andre Villas-Boas' side have now conceded 11 goals at home this season - the third-worst record in the Premier League.
Chelsea defender Luiz looked uncomfortable throughout a tense encounter as the home defence failed to contain a Liverpool attack of Craig Bellamy, Luis Suarez, Dirk Kuyt and opening scorer Maxi Rodriguez.
Following Sunday's home defeat, Sky Sports pundit Neville remarked that Luiz's erratic defending made the Chelsea centre-back look like he was "being controlled by a 10-year-old playing on his PlayStation."
But in his post-match interview, Blues' manager Villas-Boas said he strongly disagreed with Neville's remarks and insisted his job was safe, despite Chelsea's worst start to a season under Roman Abramovich.
"Gary Neville was a fantastic defender but it is a stupid approach to an opinion," Villas-Boas said. "If that's the way he wants to take the game that is ridiculous.
"The owner didn't pay €15 million to get me out of Porto just to pay me another fortune to get me out," he said.
"It's not a question of the owner having patience. We are committed to what we are creating for the future. We have enough talent to compete in all competitions and that is our perspective at the moment.
"The situation in the League is not good, it's not the brightest start for Chelsea but we believe we can still turn it around. It doesn't look good being 12 points behind such a strong leader as Manchester City but the December fixtures give us hope."