Ex-Chelsea manager Roberto Di Matteo has praised the Blues' players despite being fired by the club, after a poor run of games. The Italian was sacked after the club's 3-0 Champions League group stage defeat to Juventus; the win leaves the reigning champions teetering on the brink of a group stage exit.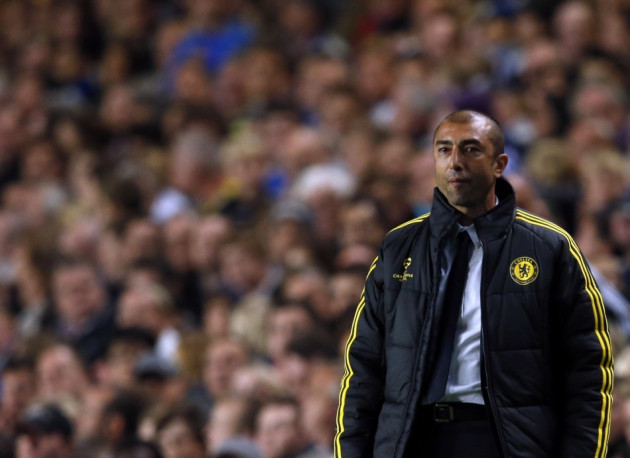 A former Chelsea player, Di Matteo was appointed interim manager towards the close of last season, after Portuguese boss Andre Villas-Boas was fired. The 42 year old revived the Stamford Bridge club's season in a miraculous manner, winning the FA Cup and a first ever Champions League for owner Roman Abramovich.
At the close of the season, reports suggested the Russian would overlook Di Matteo's performance and try and hire ex-Barcelona coach Pep Guardiola. However, following a refusal from the Catalan and pressure to recognise Di Matteo's achievements, the Italian was made permanent manager at the start of this season.
The Blues enjoyed an excellent start to the 2012/13 Premier League campaign, with summer signing Eden Hazard in particularly impressive form and leading the club to seven wins in the opening eight games. The run included wins at Arsenal and Tottenham, as well as a home win over Newcastle United. Unfortunately, a combination of poor performances in Europe (Chelsea are third in Group E, with seven points and two defeats from five games) and only two wins in the last eight competitive games, meant Di Matteo was asked to leave.
"It was an honour for me to be appointed manager of a club that I loved playing for and one that is so close to my heart. I am extremely proud of the successes and trophies that we were able to bring to the club in recent months. Lifting Chelsea's first Champions League trophy, in Munich, was the best achievement in club history and without doubt the highlight of my career to date, both as a player and manager. It is a memory I will treasure for the rest of my life," Di Matteo said in a statement released via the League Managers Association.
"I have a deep and unreserved passion for Chelsea Football Club and I would like to sincerely thank all of the staff, my players and of course the Chelsea fans, for their tremendous and unconditioned support in the intense time I have been the manager at the Bridge. I wish all of them every success for the rest of the season and beyond," the Italian's statement added.
The Blues will now have to regroup and prepare for a potentially season-defining league clash with the champions, Manchester City. Roberto Mancini's men scrambled to a 1-1 home draw against Spanish champions Real Madrid in their midweek game... but that did not stop them from exiting the tournament in the group stages for the second season in a row.