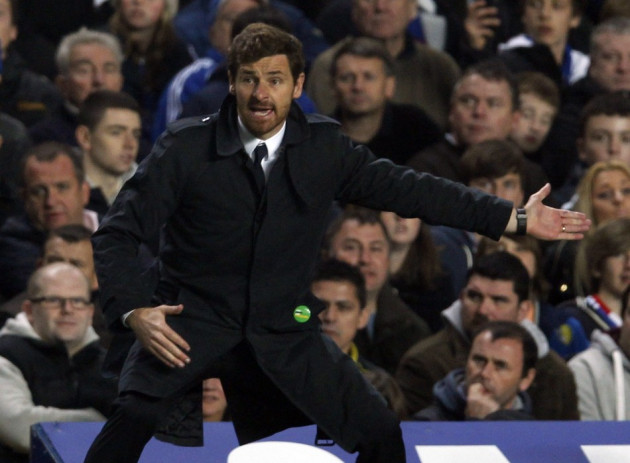 Chelsea manager Andre Villas-Boas has refused to rule out bringing reinforcements in during the January transfer window but cautioned he would have to sell to raise funds first.
Nicolas Anelka became the first high-profile casualty of Villas-Boas' Chelsea reign when Chinese side Shanghai Shenhua unveiled the Frenchman on Monday morning.
The Chelsea manager has been linked with a number of high-profile targets in recent weeks as he faces the prospect of transfer-listed defender Alex leaving; while Didier Drogba and Salomon Kalou will be absent throughout January as they take part in the African Cup of Nations.
However, the Chelsea manager is confident his squad is strong enough to compete in the New Year and he reiterated his belief that the club's youngsters can provide adequate cover.
"Fernando [Torres] is there for that position, [Daniel] Sturridge and [Romelu] Lukaku. I think that's enough options. We don't have a date yet for Didier's departure," Villas-Boas said.
"We have plenty of central defenders on loan. We have a bring-back option on [Hamburg defender Slobodan] Rajkovic.
"We don't know if Alex will go, or if the offers will be acceptable. We have kids coming through, as well."
One such young player the Chelsea manager is banking on is summer signing Oriol Romeu.
Romeu, who joined from Barcelona for £4.35m, will be handed his fifth consecutive game in central midfield against Manchester City on Monday night.
The European champions have the option of re-signing him for £9.5m next summer or £13m the following year but Villas-Boas sees the midfielder's future at Stamford Bridge.
"The option states that Barcelona can only buy back if Chelsea agree to sell. There's always time needed for you to adapt to the Premier League, but Oriol and Juan Mata have adapted pretty well to Premier League."