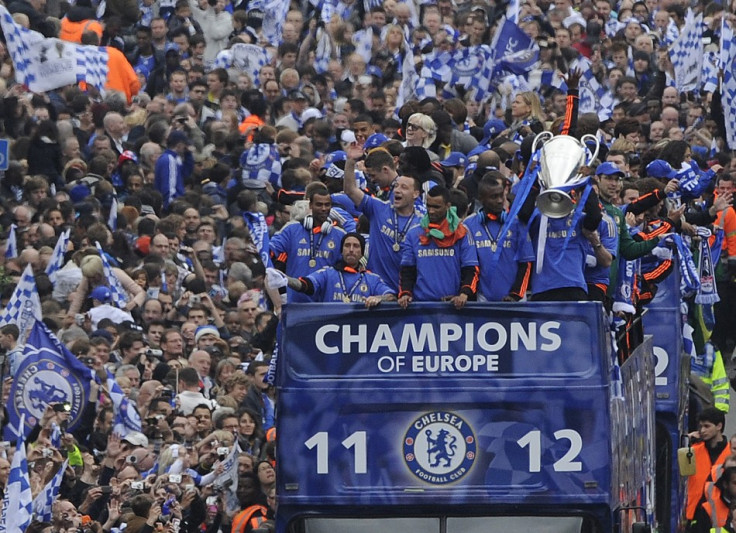 Apparently Chelsea boss Roberto Di Matteo pulled off a tour de force to motivate the Blues ahead of the Champions League final. The Italian showed the team a specially made film at the team hotel on the eve of their crunch clash against Bayern Munich at the Allianz Arena, which the players think gave them the final push needed for the European triumph.
Two weeks back, Di Matteo had asked the club's video analysis team to contact the families of every player in the squad and record good luck messages. They also added clips from games and even photographs and footage of the players when they were children.
Then the 20-minute film was shown to the players on Friday night, which resulted in plenty of banter and also tears.
"They really surprised us with those messages," the Guardian quoted Drogba as saying, adding, "The families have always been there with us - in Moscow in 2008, against Barcelona in 2009, when we lost those games. This win I want to dedicate to them, all our families, because they have been supporting us, always believing in us. This is their victory."
Ryan Bertrand, who made his Champions League debut on Saturday, says the video message was a masterstroke from Di Matteo.
"That was a brilliant touch by the boss. The messages were a complete surprise to all of us. We just got called into a meeting and there they were, for every single player. First it was my mum and brother saying: 'Well done and good luck to the whole team.' After that it went to the whole family, which was a little bit embarrassing," The Sun quoted the 22 year old as saying.
"There could have been some tears, but there was also a bit of laughter and banter, and that really spurred us on. The boss pulled me to one side after the meeting and asked me who all my messages were from. At the end of it, he said: 'You're starting.' I was really happy and thankful he gave me the nod and trusted me enough to throw me into a game like that," Bertrand added.
Meanwhile, midfielder John Obi Mikel has confessed to resorting to mind games to put Arjen Robben off before he took a decisive penalty.
Bayern had the chance to win the game early on in extra-time but Petr Cech saved Robben's spot-kick and Mikel admits he had done enough to trouble the Dutchman.
"I told him: 'Petr Cech knows where you are going to kick it'. I just told Robben that he is going to miss it. You know, we just do that sometimes as players. I think when the penalty was missed, we kind of believed that this trophy was going to be ours," Goal.com quoted the Nigerian as saying.