Rafael Benitez has revealed Chelsea tweaked their system to restrict Leighton Baines' movements, during the Premier League match against Everton over the weekend. The Blues came from behind to win 2-1 at Goodison Park, courtesy a brace from veteran Frank Lampard.
Brazilian midfielder Ramires, who usually features in the centre of midfield, was deployed on the right to combat the link-up between Baines and Steven Pienaar and Benitez says he is happy the plan worked.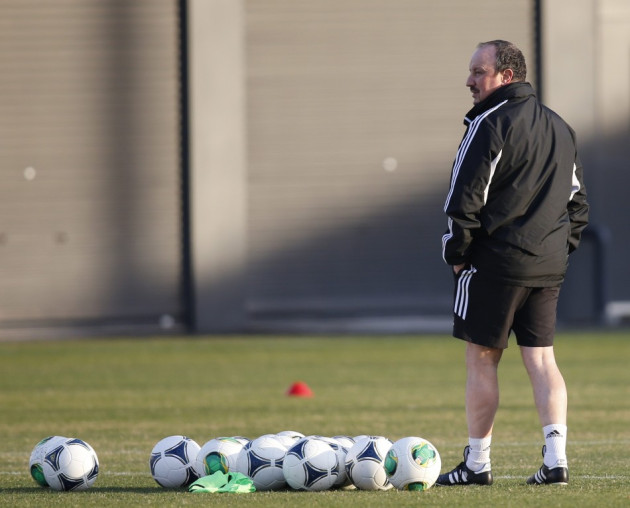 "We knew that Baines could be very dangerous so we put Ramires on the left to control him. Ramires did a great job for us. I'm really pleased because you could see the character of the players as we weren't in the game for the first 20 minutes. I was really pleased with the performance of the team. You could see they [Everton] were pushing until the end." the Spaniard told talkSport.
Benitez also praised Lampard for his standout performance. However, the 34-year-old England international's future remains unsure, with his contract set to expire in the summer.
"Lampard is a great player, a good professional, who is doing well for us and I will try to bring the best out of him until the end of the season," the manager told the Telegraph.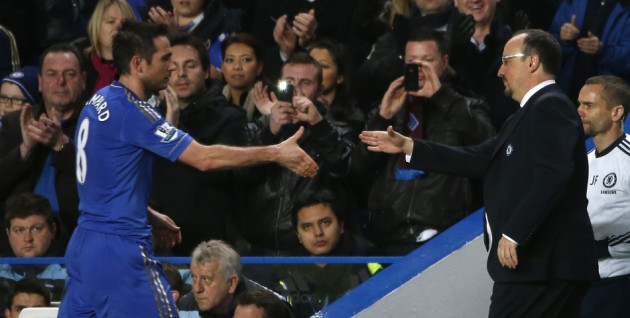 "He is one of the players who if he gets in the box he can be dangerous. He is under contract. He has shown his full commitment. He is a great player and my job is to keep him fit, happy and scoring goals. If he can score goals every game I'll be pleased," Benitez added.
After the match, Lampard revealed he was not close to signing a new contract with the Blues. The midfielder is now free to reach pre-contract agreements with clubs outside England.
"We haven't been talking about a new contract in the last couple of weeks. At the moment nothing has been said and my contract is up in the summer," Lampard pointed out.
Chelsea welcome rock-bottom Queens Park Rangers to Stamford Bridge in a midweek fixture.