Chelsea midfielder Yossi Benayoun feels a section of the club's supporters are crossing the limit and claims the Blues administration will deal with them.
The Israel captain was greeted with boos and negative chants by some of the Chelsea fans, when he came on as a substitute during the weekend's Premier League game at Anfield, while the Liverpool supporters welcomed the former Reds star with cheers.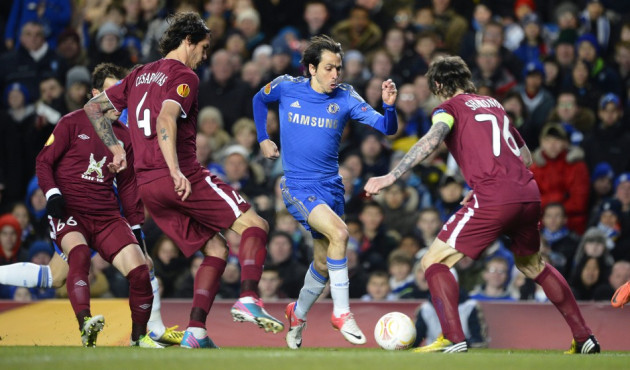 It is understood that some sections of the Blues supporters are baffled by Benayoun's involvement in important matches of late. The 32-year-old failed to establish himself at Stamford Bridge, since his arrival in 2010, and had spent majority of his time on the sidelines or away on loan; at Arsenal and West Ham United.
However, Benayoun, who will be a free agent in the summer, believes Chelsea supporters started targeting him after he gave an interview in February, defending flop striker Fernando Torres and partially blaming the club for damaging the Spaniard's confidence and form.
"Disappointing result yesterday,always great to go back to Liverpool..really great full for the warm reception from the fans as always. The booing yesterday came from some small part of the Chelsea fans that doing it in the last few weeks since I did an interview about Torres. But I don't really bothered about it..people need to understand what they read," Benayoun tweeted.
"There is some other issues that the club is taking care and try to handle them in the right way, as sometimes people are crossing the limit. And I'm sure the club will sort it,what's important for me is to do the best for the team till the end of the season. And try to finish at the top 3 and win the Europa league..and then look for my next challenge for next season," the play maker added.
Benayoun has made 12 appearances for Rafael Benitez's side, since returning from the loan spell at West Ham in January.