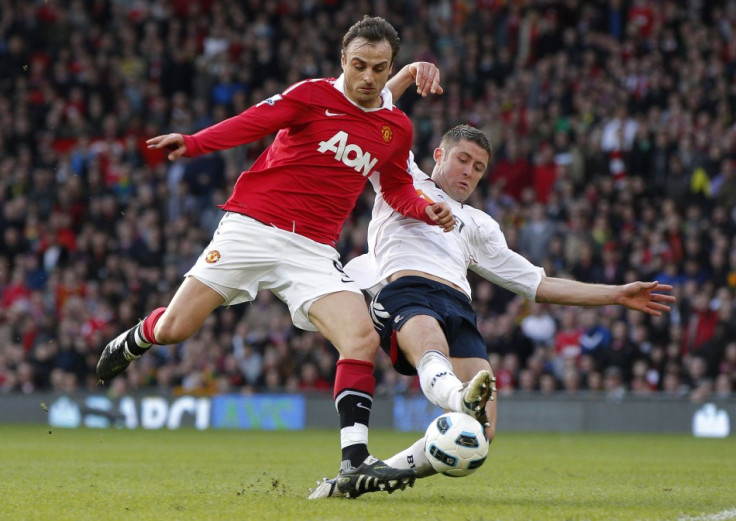 Gary Cahill looks closer than ever to a switch to Chelsea, with Andre Villas-Boas admitting that he is interested in the long-standing Arsenal target.
Cahill's contractual situation with Bolton has long been the subject of discussions amongst the media for months, and the defender's deal with the club finishes in summer next year.
Whether Bolton will sell Cahill in January to try and cash in on the England international, or keep him on board to save the club from relegation next May, is the question on every football pundit's lips. But with Chelsea now willing to bid a beg fee, the club may have no choice if Cahill wants to play Champions League football.
"We are aware of Gary's contractual situation," Villas-Boas said, as reported by Sky Sports. "He's an interesting player for the club.
"You know that we have taken a decision this season regarding the central defenders, regarding Alex.
"We haven't decided yet what we are going to do with the Alex situation. We have to make the wisest decision, be it Alex, be it Cahill."
It was long thought that Cahill would eventually make a move to Arsenal, though his £17 million get out clause was a big stumbling block for the north London club.
Arsene Wenger admitted that Cahill was on Arsenal's radar in the summer, but he was too expensive for the Frenchman, who told reporters at the time: "Cahill is good enough to play Champions League, but he is not someone I would be interested in.
"We were in the market in the summer, but at that time they [Bolton] were greedy."
Arsenal are well known for refusing to pay over the odds for English players, though Chelsea don't appear to have the same issue, and are clearly willing to pay top dollar if they feel a footballer will bolster their squad.
Andre Villas-Boas revealed that the club would be willing to pay big money for the right player, and money has not been an issue at Stamford Bridge since Roman Abramovich took over the club.
And now that the manager has admitted interest in Cahill, Chelsea look closer than ever to landing their prized possession.