Chelsea have today confirmed that young midfielder Josh McEachran has joined Championship side Middlesbrough on a season-long loan deal.
The 19-year-old has seen Chelsea sign a number of midfielders this summer and was unlikely to be able to demand much time in the first team under Roberto di Matteo.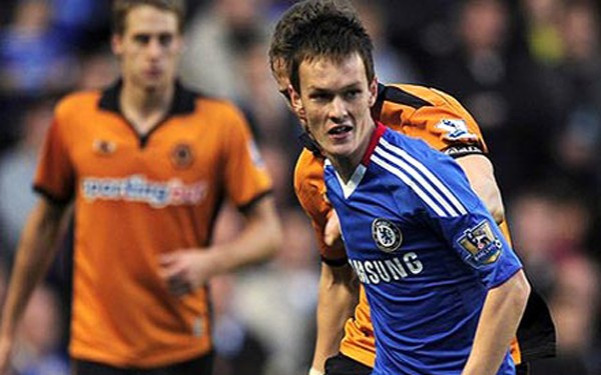 The Italian manager confirmed that McEachran's career has stalled slightly after making his debut back in 2010 and that it is time he played regular football.
"He's a great talent [but] his career's somehow stalled a bit," Di Matteo told the BBC. "It's part of a player's development that you have ups and downs and you learn all the time.
"The best solution is to get in that rhythm of playing every week and get back to where he was when he broke into the first team."
McEachran was sent on-loan for the second half of last season but was unable to break into the Swansea first team on a consistent basis as he made just five appearances.
The midfielder first came to prominence two years ago when he was a member of the England Under-17 side which won the European Championships, before making his debut for the Under-21 side in the same year.
However, having seen the likes of Oscar, Eden Hazard and Mark Marin arrive at the club, there is even more competition for places and he will now hope to make a big impression playing in the Championship.
"He's a very technical footballer, very creative, with a big future in the English game - I can see him being a top, top player in a few years," Boro boss Tony Mowbray told the BBC.
"Hopefully his ability will rub off on our team. He can see passes, he can pick a pass and I'm sure he will come and help our cause.
"The competition was stiff, but the boy felt as though he wanted to come and play some football and I think we can help him do that. He went to Swansea last year and didn't play.
"I'd like to think he and Chelsea appreciate the reputation we have for playing a certain way - they feel he is going to come to a team that will pass the ball.
"But let's wait and see - just because he's from Chelsea doesn't mean we have signed Lionel Messi. He's a very young boy with bags of talent and he has to now apply it on the stage of the Championship."