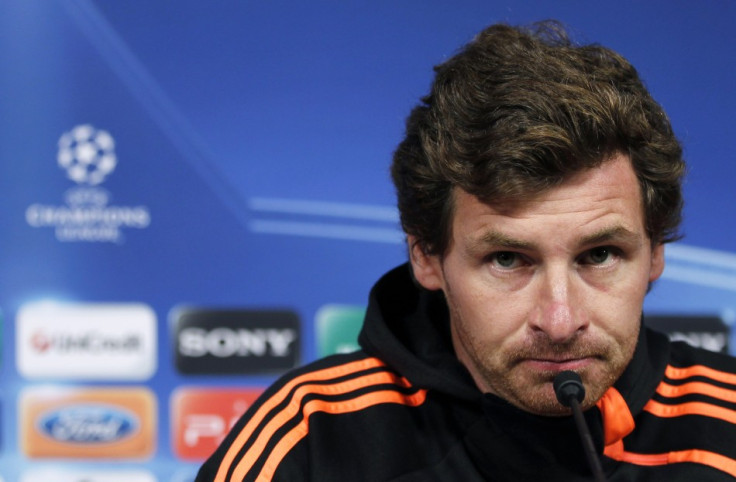 Chelsea defender target Diego Godin is refusing to buy into transfer talk over a move away from Atletico Madrid, though the 25 year old has admitted that he would look at a deal if the Blues showed interest.
Godin has been the subject of transfer speculation for a move to Stamford Bridge for some time, and the club had bids rejected for him at the beginning of the year.
Chelsea were able to land David Luiz instead, but the Brazilian has been disappointing in defence, and Chelsea have so far conceded 17 goals this season.
Andre Villas-Boas is said to be looking to buy some defensive players in January, but Godni said that even though the transfer window opens in less than six weeks, he isn't thinking about a move away from Madrid.
"I'm at Atletico Madrid," he said. "I have a contract and I am not thinking about anything else and there is nothing official.
"But if there is interest from Chelsea it will be studied. For the time being, there is nothing and I have great respect for my contract with this team."
The Uruguay international is said to be worth over £15 million, and Atletico would make a tidy profit on the sale, after purchasing the star from Villarreal for £6.6 million last year.
Chelsea have won just two of their last six matches, and are currently fourth on the Premier League table, a game behind third placed Newcastle.
There is a great deal of competition for a top four position this season, as Tottenham, Arsenal and Liverpool fight for qualification in the Champions League. And Chelsea will be looking for reinforcements in the next transfer window in order to show their intention to not only finish with the best, but to challenge for trophies.
Villas-Boas' position at Stamford Bridge is coming under increasing pressure as results continue to disappoint. While the manager insisted that his job is safe, Roman Abramovich's history in charge of Chelsea has shown that if managers don't immediately deliver, the owner isn't afraid to give them the sack.
And January is looking set to shape up to be a big month for the former Porto boss, as Villas-Boas prepares to complete his second intake of transfers in the hopes of building a squad capable of winning the Premier League title.