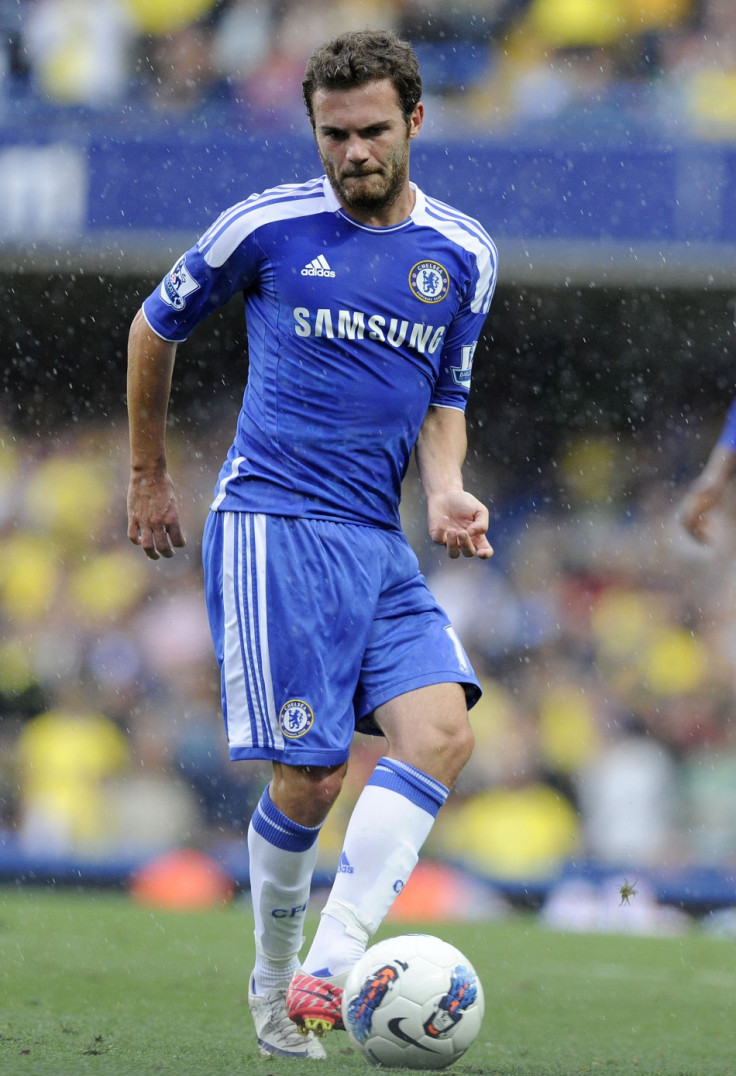 Spanish winger Juan Mata believes Chelsea have an advantage over Tottenham in the two teams' forthcoming FA Cup semi-final tie as the Blues are currently in very good form. Mata, who will be making his 50th appearance for the Blues in this game, says Spurs would have easily beaten Chelsea a couple of months back. However, after the sacking of Andre Villas-Boas, the Blues seem to have bounced back to their earlier form, under interim manager Roberto Di Matteo.
"This semi-final against Tottenham is huge for us. The FA Cup is a special competition and we want to be back at Wembley for the final next month," ESPN quoted Mata as saying.
Earlier, Tottenham winger Gareth Bale said much the same as Mata, insisting his team had the better chance to progress to the FA Cup finals.
"Chelsea are a great side and have done really well in the Champions League. It won't be easy. But if we are on our game on the day, then we can reach the final because I feel we have the better team," Bale had said earlier, according to a BBC report.
However, the Blues man clearly feels the opposite. He will be cheered on by the fact that Spurs, who were previously in excellent form, seem to be slipping - their league form has been very inconsistent and they were recently beaten, at home, by Norwich City.
"We've drawn both games against Tottenham in the league this season, so it will not be easy. They have many players at a great level. But so do we. Maybe a month ago they were in a better position and we weren't doing so well. Now we're in a good moment and we have to show that at Wembley," he added.
Chelsea will be looking to finish the tie with as little effort as possible, considering they also have a two-legged Champions League semi-final tie against Barcelona on Wednesday.
"We are all very excited about Barcelona. Any person who likes football most love the way they play. At Valencia we beat Barcelona in the semi-finals of the Copa Del Rey so I know they are not unbeatable," The Sun quoted Mata as saying.
Finally, despite their strong run in the FA Cup and the Champions League, the Blues are struggling in the league. Their last game was a 1-1 draw against Fulham and unless they improve rapidly, are in real danger of missing out on Champions League football next season.
"On the pitch, I wish Chelsea were first in the league but next season will be a lot better," Mata added.