Villas-Boas Aims For Tottenham Goal
Andre Villas-Boas wants Chelsea to take third spot from Spurs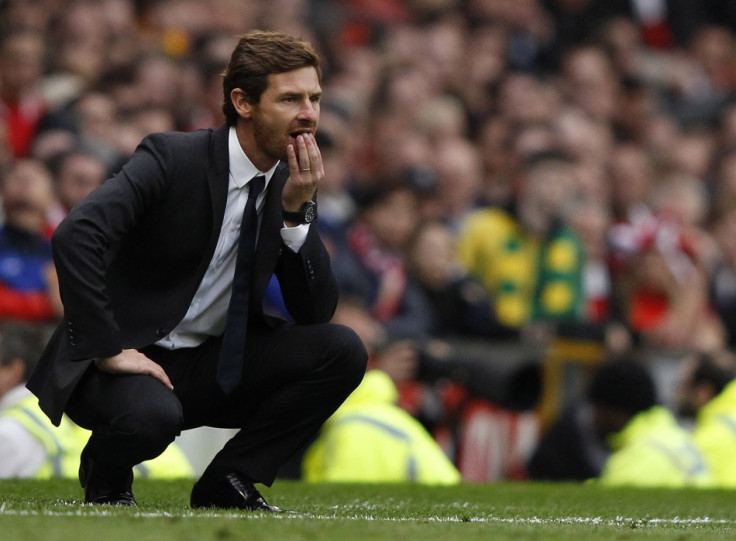 Andre Villas-Boas has set Chelsea the aim of taking third place from Tottenham this season, with the side currently struggling across the board as rumours surround a possible exit for the manager.
Villas-Boas has been under particular pressure after the Blues lost 3-1 to Napoli in the first leg of the Champions League final 16, with the side facing an uphill battle to get closer to the coveted trophy that Roman Abramovich has been targeting since he took over the club.
And the 34 year old, who until this season hadn't managed a team in a Champions League match, says that qualifying for the tournament next season is now the main goal.
"The objective is to limit the damage and to get fourth position, maybe third eventually," he said, as reported by the BBC.
"If Arsenal win at Tottenham and we win, we are only seven points behind with one game against them [Tottenham] to play."
Much speculation has taken place over the players blaming Villas-Boas for Chelsea's current plight, but the manager insists that he understands that the ultimate responsibilities for Chelsea's failures will come down to himself rather than the squad.
"Players don't have to take responsibility - and they shouldn't have to take it," Villas-Boas explained.
"They are top players and they know what they can do. But there is only one person responsible - which is me."
But he added: "The club is more important than any individual. Full backing or part backing or whatever backing doesn't really matter."
Abramovich is not known for coming out to publicly support a manager in a time of crisis, and Villas-Boas admitted that the owner had words with him after the Champions League loss.
"I've spoken to the people near to him," he revealed. "Obviously he is disappointed with the result and asking questions about how we set up the team, which were duly explained.
"There is still 90 minutes to play and we strongly believe we can turn the tie around. I don't have any regrets regarding team selection.
"I've made a lot of mistakes. At the moment, I think I've made 13 mistakes - seven draws and six defeats."
© Copyright IBTimes 2023. All rights reserved.