The German press have turned on 1899 Hoffenheim in the wake of Demba Ba's recent classy performances for Chelsea, with the club forced to defend their decision to sell the striker for just €800,000 in January 2011.
Ba's goal against Manchester City in the FA Cup semi final wasn't enough to save the west London club from losing, but his efforts showed yet again why the striker can be succesful at the very highest level.
The former Newcastle striker has been a welcome addition after the problems of Fernando Torres who has too often failed to score in the big matches again this season. German paper Bild has valued Ba's current worth at around €22 million, but Hoffenheim insist that he couldn't have been sold for more than €800,000 with his checked injury history.
"It was not foreseeable at the time that Ba would experience such heights in the Premier League," managing director Jochen A. Rotthaus told German press.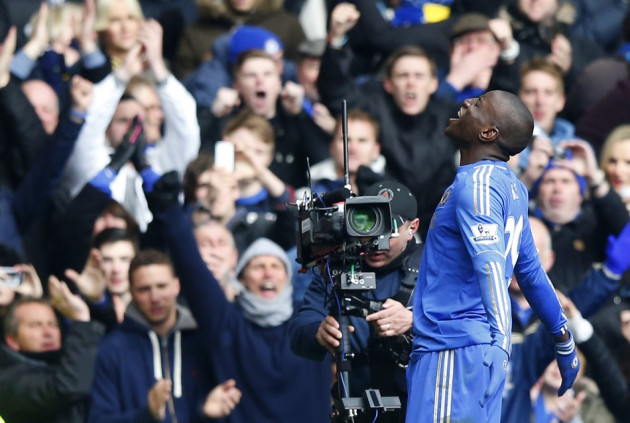 "He had major problems in the medical examinations [with his injuries]. He also wanted to play somewhere else, and no longer with the team anymore. So we decided [we had] to sell."
Ba was sold by Hoffenheim under controversial circumstances, with the striker claiming he had a move to the Premier League blocked by the club. In turn, the German outfit insisted he travelled to England without their permission, and after failing a medical with Stoke and having a £7 million move fall through, he eventually agreed a deal with West Ham.
But it was his move to Newcastle in the 2011 summer on a free transfer that allowed Ba to showcase his talents to the biggest clubs in the Premier League, with the Senegal international scoring 16 goals in 36 appearances to help the club secure a fifth place finish.
Chelsea's standing in Europe and their constant push for trophies was too tempting for the 27 year old to reject, and in January the side invoked his release clause and brought him to Stamford Bridge.
Ba has scored six goals since moving to Chelsea and will be hoping to help fire the club to a top four finish and a place in next season's Champions League.