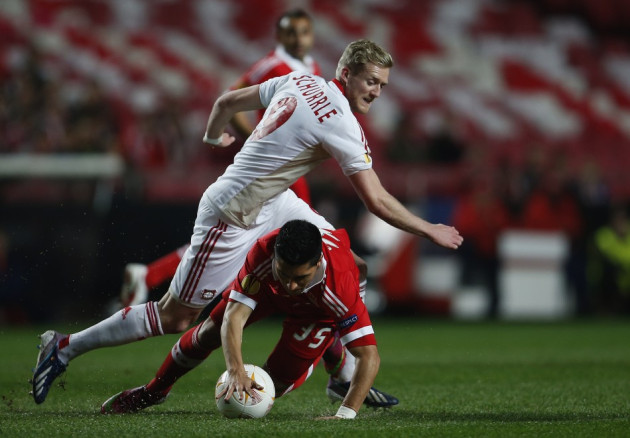 Andre Schurrle says he is honoured to be joining Chelsea as the club confirmed the signing of the German international today.
Schurrle has been a long-term target for the Blues, and in recent weeks there have been multiple reports that the deal for the 22 year old might have fallen through after Bayer Leverkusen were unable to take Kevin de Bruyne on loan as a replacement.
But after the Bundesliga club confirmed that Son Heung-Min would be joining from Hamburg, the green light was given for Schurrle to fulfil his dream of moving to Stamford Bridge and taking the next step in his career.
A lot will be expected of the forward when he begins to work with Jose Mourinho as he forms a part of a more long-term plan for the Portuguese tactician which also includes youngsters Romelu Lukaku and De Bruyne as he looks to create a new generation of trophy winners.
After agreeing the transfer on June 13th, the club have now confirmed that Schurrle has undergone a successful medical and all the paperwork has been signed.
And the versatile star said: "I am so happy now I have signed and it is an honour for me to play for this club, with this team and for these great fans. I am really looking forward to it."
Schurrle is Chelsea's first official signing of the summer, with a fee of around £18m believed to be changing hands for his signature.
The deal is for five years, with a vision of seeing Schurrle grow into a player who can be part of a group who will take over from the established leaders at Chelsea such as Frank Lampard and John Terry, who are coming towards the final years of their careers.