Bayer Leverkusen say they are closing in on their potential replacements for Andre Schurrle, with the playmaker hoping to seal a move to Chelsea this summer.
A deal appeared to be done and dusted for the 22 year old to make the move to Stamford Bridge at the end of the season, with a swap deal agreed with Bayer Leverkusen for on-loan Werder Bremen star Kevin de Bruyne.
But the agreement fell apart when Borussia Dortmund lost Mario Gotze to Bayern Munich, and have since coaxed de Bruyne into requesting a move to join the Champions League finalists instead.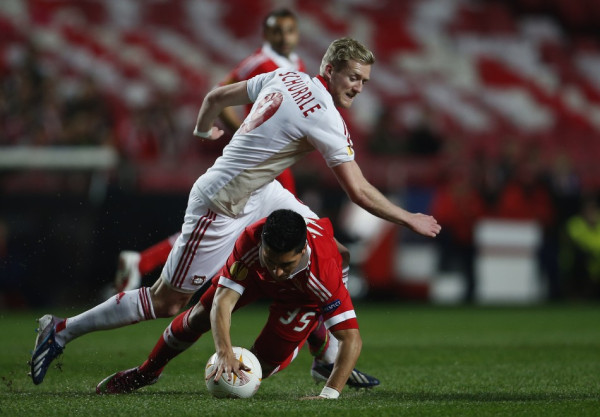 Bayer's sporting director Rudi Voeller sounded confident that the club would find an alternative to de Bruyne though, insisting that the club are working hard to make a move possible for Schurrle. He told Bild: "We are working on alternatives. And if we get one of the alternatives, we will do it [sell Shurrle to Chelsea]."
Schurrle said at the weekend that he was confident a move to Chelsea will be confirmed soon enough, with the Germany international insisting he has now played his last match for Bayer Leverkusen.
"I assume that it was my last game for Bayer," he explained.
"The last two months have been a difficult time. Always this back and forth but Leverkusen must get everything they want. Now is the time when I also have something to say."
Should Schurrle move to Chelsea in the next week, he will likely beat the club to signing a new manager for next season, with the side reportedly hoping to come to an agreement for Jose Mourinho to return to south west London.
But signings have often been made inbetween managers at the club, particularly with the continual changeover of the position under Roman Abramovich's ownership.
Schurrle has been an important part of Bayer's line-up since a move from Mainz in 2011, and his 13 goals in 40 appearances have taken the side to a third place finish with guaranteed Champions League football next season.