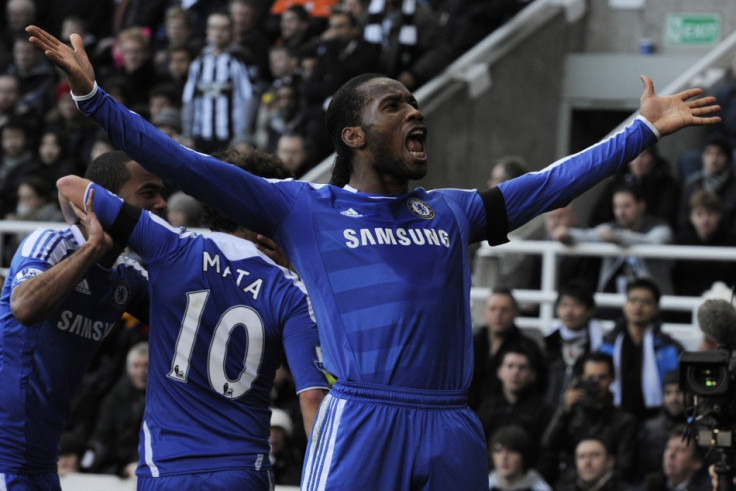 Chelsea have confirmed that striker Nicolas Anelka will leave the club for Chinese side Shanghai Shenhua in the January transfer window, with the France international set for a mammoth pay check of £6 million per year, according to reports.
"Chelsea Football Club and Chinese side Shanghai Shenhua have agreed terms for the permanent transfer of Nicolas Anelka in the January transfer window," a statement read on the official Chelsea website, after Anelka fell out of favour with Fernando Torres, Romelu Lukaku and Daniel Sturridge receiving precedence in the Blues' starting line-up.
"It's like with the opening up of China," Shenhua club director Zhou Jun said of the deal. "We needed to bring in the good stuff from foreign countries for us to learn from.
"The benefits Anelka brings to the club are obvious. Firstly it will definitely increase the squad's attacking capability.
"Secondly, the arrival of such a high level football star like Anelka in a young club like Shenhua will increase the hopes of the young people and create an example for them to follow.
"It will definitely increase the club's competitiveness."
But Anelka isn't the only striker at Chelsea looking at a move to the lucrative Asian market, with Didier Drogba also a confirmed target for the Shanghai side.
"Drogba is an excellent player. We got in touch with him two weeks ago," Zhou said.
"From our club's perspective, we have this to say - if he is willing to come, we will definitely welcome him."
Drogba is set to leave Chelsea for free at the end of the season, unless the club can get him to agree to a contract extension.
But Drogba's agent claimed at the end of November that he no longer has anything to prove as a player, and will go wherever offers the best financial incentives for his services.
"Didier has had the offer of a one-year extension from Chelsea. That does not suit us," Thierno Seydi told the Sun. "We know what we want, where we want to go and what offers we have.
"AC Milan came in for Didier on loan with an option to buy but I said 'No' straight away. Their offer did not interest us.
"At Didier's age, he has nothing left to prove as a player. He will go where he is offered the most money.
"It could be the United States, Russia, Qatar or somewhere else in Asia. Once you are well into your thirties you have to go to a club where you can be certain you'll be able to pay your bills."
Considering those comments, Drogba would obviously consider a move to Shanghai, especially if he can be reunited with the man who has been his striking partner for the last four years.