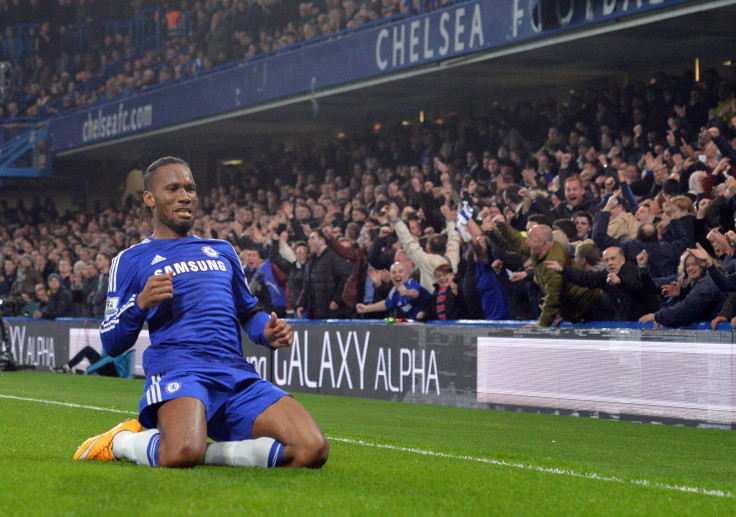 Didier Drogba has revealed that he will play for Chelsea next season with the legendary striker planning on staying at the club that made him a superstar.
After a stint away from Stamford Bridge with Shanghai Shenhua and Galatasaray he returned to the fold under Jose Mourinho in 2014. The 36-year-old has since scored six goals in 27 appearances for the club and serves as a big help when Mourinho is looking for alternative options in the striking department.
His return to Chelsea was on a free and the Ivory Coast man signed a one year contract to play for the Blues at the time. But now Drogba has reportedly told French TV programme Telefoot: "Next season, I will still be a player for Chelsea."
Chelsea are currently at the top of the table and are favourites to win their third Premier League title under Mourinho's guidance. His summer purchases in 2014 were widely lauded as fixing the last of the problems in a squad rebuilding as their older players move towards retirement.
One such signing was Diego Costa, who has proven to be a star in the Premier League and helped Chelsea towards being called the next Invincibles by some pundits in the first half of the season.
The hot-headed Spain international has been the subject of controversy recently as he was banned for three matches for stamping on Liverpool's Emre Can.
Mourinho has refused to speak to the media over their coverage of the episode and this weekend Costa claimed the stamp wasn't on purpose but he wouldn't be changing his style of play.
"The main thing is when I get home I can go to sleep knowing that I've not done anything wrong," Costa said, according to BBC Sport.

"I never meant to do that and it was not on purpose.
"It is a suspension. I have to accept that, I have to take it. Obviously I feel sad because I'm not going to be able to help the team to play.
"I'm not saying I'm an angel. I'm no angel. You can see that. But every time I play I will play the same way because that's the way I am.
"That's what I need to do in order to support my family. That's my bread and butter. Also, that's what I need to do for this club and for the fans of this club, for the supporters and for all the people involved in this club."