Stoke City goalkeeper Jack Butland has revealed he rejected a move to join Chelsea in January, as he felt the European champions were not the right club for him. The Blues were keen on landing the stopper during the winter transfer window, while he was at Birmingham City, but the youngster opted to join the Potters.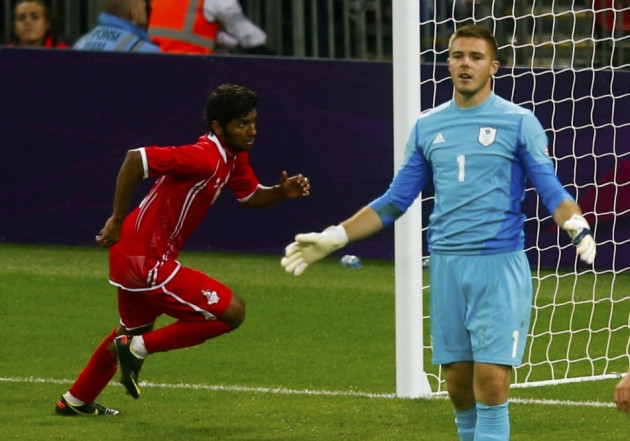 The 20-year-old, who was sent back on loan to Birmingham for the remainder of the season, has been in impressive form for the Championship outfit. Butland said he decided to join Tony Pulis' side as he believes it could help him develop as a player.
"Stoke are a fantastic club for different reasons and somewhere I feel I can better develop my game at the minute. It is as simple as that. Chelsea is a fantastic club, it would attract any player and it certainly attracted me. It is a fantastic place to play and they are the current Champions League winners. They are the European champions. Chelsea didn't do anything wrong, I just didn't feel it was the right move for me and felt Stoke was," Butland explained.
Butland had represented Great Britain during the London 2012 and had also got his first senior England cap last year. The stopper believes a move to the Premier League would help him in challenging Joe Hart for a regular place in the Three Lions' squad.
"I have been there for a long time, learned a lot there. I've had my spells in League Two and my taste of the Championship - but I feel that if I really want to push Joe Hart and the senior keepers for the senior spot that I need to be playing Premier League football. I feel capable of doing it and feel capable of doing it with Stoke. It is a very good set-up there," the youngster stressed.
"I have seen a lot of people get carried away. My mum and dad would be the first people to take me down if ever that happened. I know myself that it will not get me anywhere, it is not good for my career and teams if you're arrogant, if you're different to everyone else," Butland added.