Kevin de Bruyne is waiting on Chelsea to sanction his summer move to Borussia Dortmund after agreeing a five year deal with the club, according to reports in Germany.
The young forward, who signed for the Chelsea back in January 2012, has not played a single game of the club having been sent on loan back to Genk and then Werder Bremen.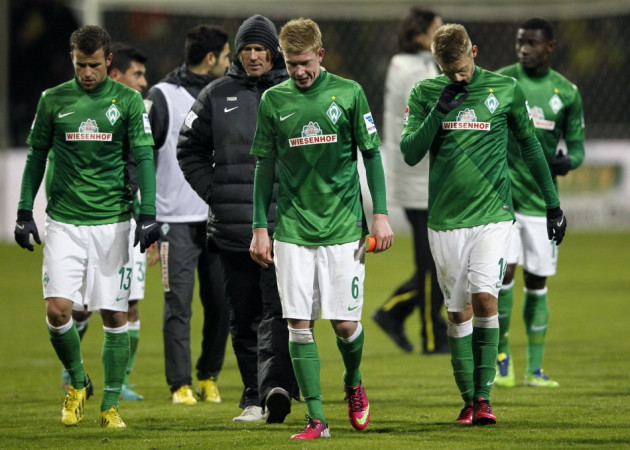 His performances for Bremen put him on the radar for Dortmund, who are now on the lookout for attacking players since the departure of Mario Goetze to Bayern Munich.
With €37 million to spend after Bayern activated Goetze's release clause, the side will no doubt be able to offer big money in the transfer market.
And while De Bruyne was at the top of their list, Bild are reporting that Chelsea are holding out on agreeing to let him go as he has dmonstrated his quality in Germany and may well be in contention for a place in the team next season.
Chelsea are currently without a manager, though when De Bruyne was purchased it was Andre Villas-Boas who was only in charge for another month before being sacked.
The side have often conducted their transfer moves irrespective of whether there is a manager in place and though Jose Mourinho is reportedly the stand out favourite to take on the club this summer for a second time, the club would be loath to let go of one of their young stars before confirming their direction for next season.
De Bruyne has made it clear he wants a move to Dortmund, but Chelsea were a lot happier to let him go when they believed he could used as a makeweight in a deal for Bayer Leverkusen forward Andre Schurrle.
For this reason, the player may well feel he isn't wanted by his current side, and the German paper reports that he has already agreed a five year deal with the Champions League finalists.
The amount on offer for the playmaker is around €15 million, and Chelsea are now deciding whether to give in and let one of their many young stars on loan go for good whether to hold on and fight.