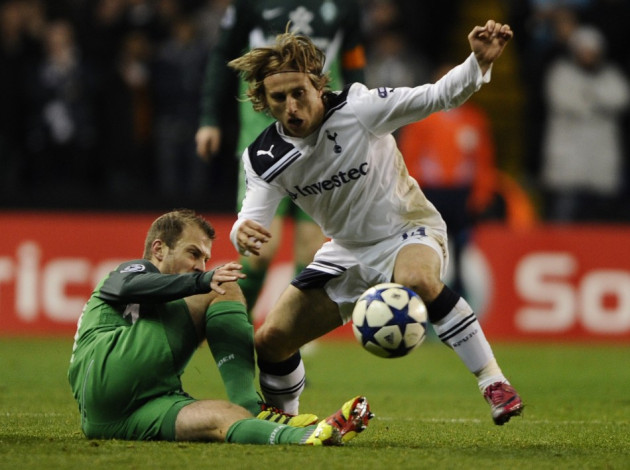 Chelsea are interested in £9m Genk goalkeeper Thibaut Courtois, according to reports in today's Sun.
Andre Villas-Boas has identified the 19-year-old Belgian as a possible long-term successor to Petr Cech. Any deal would involve Courtois being loaned straight back out to gain further experience ahead of the new season.
The Sun suggests the player could be sent back to Genk as part of the deal, or to Atletico Madrid who need to replace Manchester-bound David de Gea.
Atletico coach Gregorio Manzano told the paper, "There are positions where we have problems and one of them is in goal.
"If something bad happened we would be in trouble and so we want to strengthen in that area.
"Courtois hasn't been ruled out although it is complicated as Chelsea are also involved."
Lot of Luka
Chelsea's primary summer target, Luka Modric, is set to submit a transfer request today, as he attempts to force through a move to Stamford Bridge.
Modric is due to meet chairman Daniel Levy at 5pm to ask for a move to Chelsea who have already had a £22m bid rejected, according toThe Sun.
The Croatian midfielder is eager to play Champions League football next season and Spurs are unlikely to be able to block a move should Chelsea submit an improved offer in the coming weeks.
Aguero deal
Tuttosport - via ESPN Soccer - reports that Juventus look set to miss out on Sergio Aguero after being priced out of a move for the Argentina international.
Aguero's Atletico Madrid contract has a £38m buy-out clause but the Turin side are believed to have turned their attentions to Villarreal forward Giuseppe Rossi instead.
Manchester City are now favourites to sign the 23-year-old but reports today suggest Chelsea are monitoring the situation after the player told reporters that he had no plans to make a quick decision on where he would be playing next season.
"I thought that, by now, I would have made a decision about my future, but it has been very hard," he said at a press conference.
"Everything is in the hands of my agents and when Copa America is over, everything will be solved."
Meanwhile, Napoli have made an offer for Chelsea target Alexis Sanchez, Udinese owner Giampaolo Pozzo has revealed.
Barcelona, Manchester United, Manchester City and Inter Milan are all also interested in the 22-year-old, who is under contract with Udinese until June 2014, The Sun reports.
When asked about the possibility of Sanchez joining Napoli this summer, Pozzo said, "Nothing is impossible. Napoli president Aurelio De Laurentiis has pleasantly surprised me because he wants to achieve big things and wants to win the scudetto.
"He has made an interesting financial offer for Sanchez but the deal would be complicated.
"We will have to wait until the Copa America is over and then consider how many pretenders there are and how many clubs are really interested in Sanchez.
"We need to understand who the real suitors of this champion player are.
"We have spoken to two clubs but nothing serious has come out of it.
"Napoli are interested and De Laurentiis has made and important offer.
"But in order for the deal to be completed, the three parties have to be in agreement.
"Hence, we will wait until the end of the Copa America."