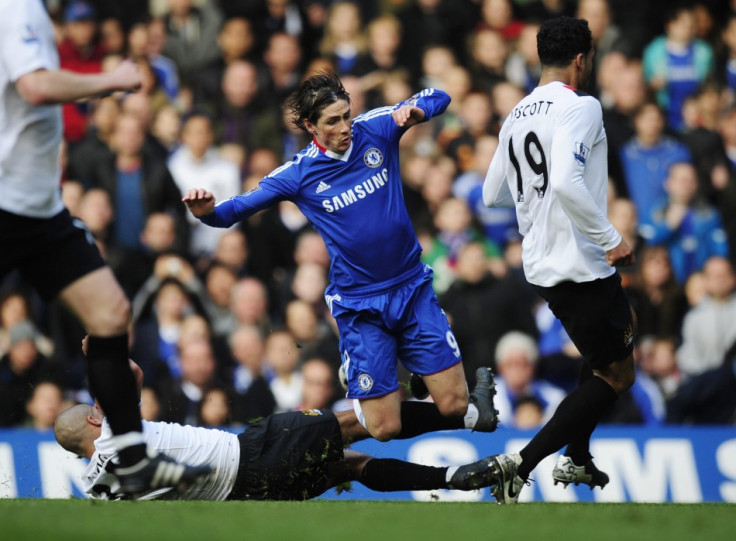 £50 million for Fernando Torres was 'ridiculous', according to goal scoring legend Alan Shearer, with the former Newcastle star claiming that the striker is frightened of taking chances as a result of the pressure on his shoulders to deliver.
Torres has scored just four goals in 31 appearances for the Blues this season, and the Spain international hasn't been able to find the net since his brace against Genk in mid-October.
And though Chelsea continue to insist that they will keep faith in the star, Shearer believes his £50 million price tag was his undoing from the beginning of his time at Stamford Bridge.
"He arrived for a ridiculous fee of £50million probably knowing that it was the owner rather than the manager who wanted him," he told The Sun. "He got off to a bad start and it has been downhill from then on.
"What he has stopped trying to do is get those bread and butter goals.
"We saw at Liverpool he can have the eye for the spectacular.
"But when you are on a barren run you have to get in that box, in amongst the flying heads and boots and pick up a scrap."
Shearer believes that Torres has become unsure of his abilities at Chelsea, and as a result the 27 year old isn't taking the chances he should.
"He's become a frightened striker," he explained.
"Frightened of getting a chance because he is frightened of missing a chance.
"Frightened of the reaction he will get if that ball goes wide.
"He no longer wants to be in a position to score because then he can't be criticised if he misses.
"On Saturday, he had the perfect opportunity when he came on with around 15 minutes left to get a goal against an already beaten Bolton.
"But when Juan Mata got the ball wide and looked for a fox in the box, Torres was stood outside of it. He didn't want to know.
"I really don't know if he is ever going to get back from the place he is in now. Certainly not at Chelsea."
Carlo Ancelotti admitted last week that Torres might be able to re-find his form in a different set up to Chelsea's, which includes a currently in-form Didier Drogba.