AVB: To Win Trophies Chelsea Needs To Change
Andre Villas-Boas believes Roman Abramovich trusts his vision at Chelsea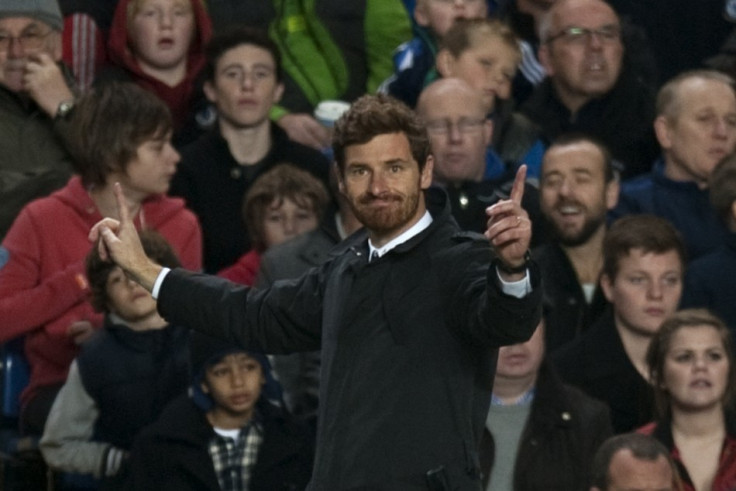 Andre Villas-Boas has claimed that he has support from Roman Abramovich in his methods at Chelsea, but the manager has admitted his job would be made a little easier if the owner came out and publicly supported him.
The Blues are currently just outside the top four in the Premier League table, and after drawing with Birmingham in the FA Cup, pressure has mounted on Villas-Boas to deliver in the Champions League or risk going a season trophyless.
While the 34 year old is certain that Abramovich won't lose faith in his abilities, he believes that a message from above might make it more clear.
"I know what I am saying would be more valuable for you coming from the top, but as the voice of Chelsea I will continue to perpetuate this message that we believe in what we are doing," he said, as reported by Sky Sports.
"We have great belief in the future. We are setting up a team to win us many trophies. The speculation over my future is normal given the cultural past of this football club, but you must understand there is a different perspective now.
"I cope with the pressure and have the full confidence of my owner. I am here to do my job and my job is for this year and the next two years.
"This season I remain confident that we will do well in the Champions League and FA Cup. Hopefully the support from the owner will continue."
Since Villas-Boas took over at Chelsea, stalwarts such as Nicolas Anelka and Alex have left, while the likes of Didier Drogba, Frank Lampard and Florent Malouda have been connected with exits.
But the manager maintained that his vision for a new generation of trophy winners will be realised, despite the club looking to miss out on any trophies this season.
"We are changing not only the team but the culture and structure of the club," he explained.
"There's a lot to be done, a lot of plans, that's why I am excited about the future.
"This club, from 2004, has made a dramatic change for the best in terms of their past.
"It is the richest part of the club's history, full of trophies and success. We have to perpetuate that into the future.
"To do that there have to be changes and you can't sustain the same habits you had in 2004, when an environment and team were created. This is now the project, to change and win trophies again."
© Copyright IBTimes 2023. All rights reserved.