A UK video producer has released haunting video footage of the abandoned city of Pripyat in Ukraine and the exclusion zone around the Chernobyl nuclear disaster, which shows a bird's eye view of what a post-apocalyptic world would look like.
Despite it being the most contaminated place on Earth, Devon-based Danny Cooke, 29, spent a week exploring the city and the crippled Chernobyl reactor earlier this year while working on a 60 Minutes episode for CBS News.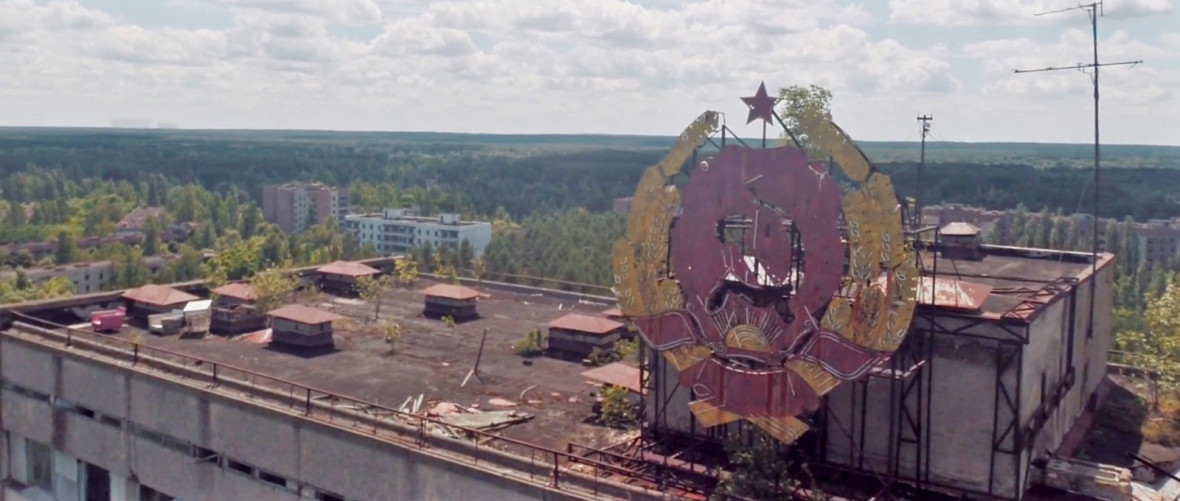 He brought along his helicopter drone, a DJI Phantom 2 quadcopter armed with an onboard HD camera, and was able to capture rare footage of a ruined city that once held 49,000 people.
The shots feature rusty, half-sunken freighter ships, as well as abandoned buildings, homes, fairground rides and even a swimming pool, all stuck in time and gradually being taken over by nature.
"I can't imagine how terrifying it would have been for the hundreds of thousands of locals who evacuated," Cooke writes on his Vimeo video page.
"During my stay, I met so many amazing people, one of which was my guide Yevgein, also known as a 'Stalker'. We spent the week together exploring Chernobyl and the nearby abandoned city of Pripyat."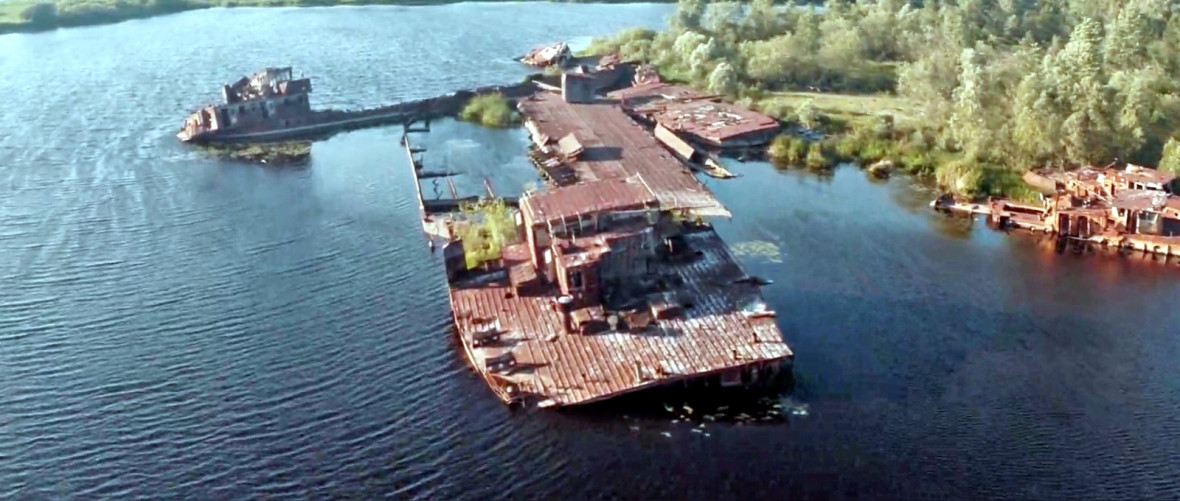 Cooke's three-minute-long video Postcards from Pripyat, Chernobyl is a dream come true for any urban explorer – in addition to capturing decaying soviet billboards on the buildings from the air, he also got to film inside a number of buildings to capture the desolation and memories of the past.
Flowers bloom amid cracked seats on a frozen ferries wheel. The floors in some buildings are blanketed in piles of papers, parts of books and children's drawings, while other buildings boast hundreds of thousands of abandoned gas masks.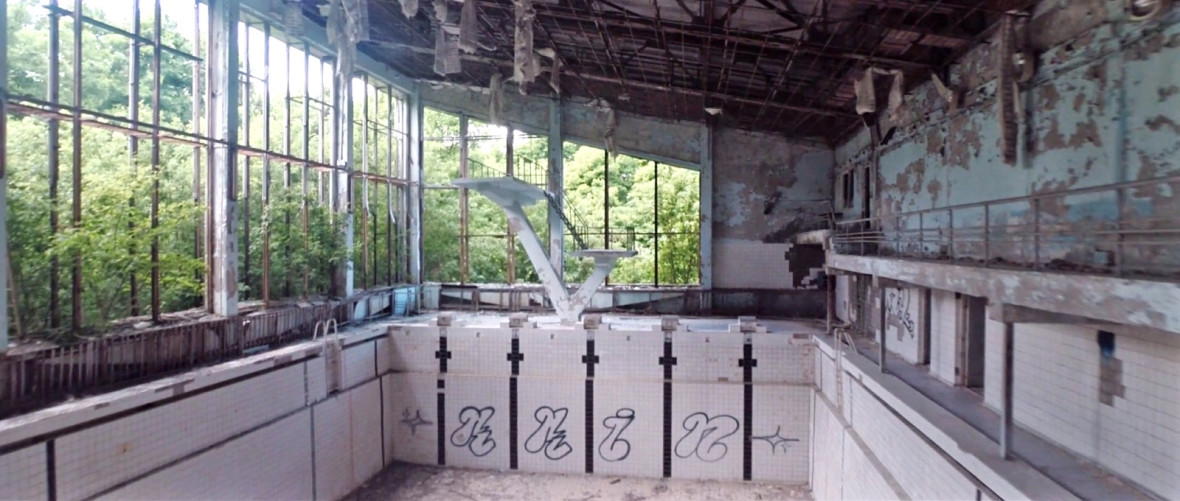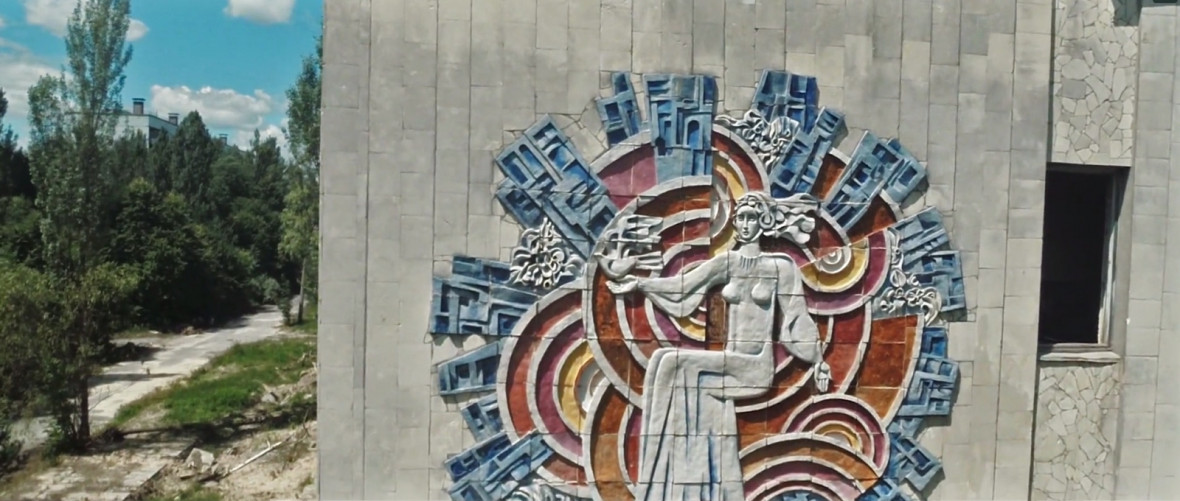 The Chernobyl nuclear power plant exploded 28 years ago on 26 April 1986 – releasing radioactive particles into the air that were 250 times more powerful than the atom bomb dropped on Hiroshima.
Although only 31 people died in the incident, the long-term effects of the disaster on public health, such as radiation-related cancers and deformities, are still being accounted for today, and the World Health Organization (WHO) estimates that there could eventually be 4,000 civilian casualties from the accident.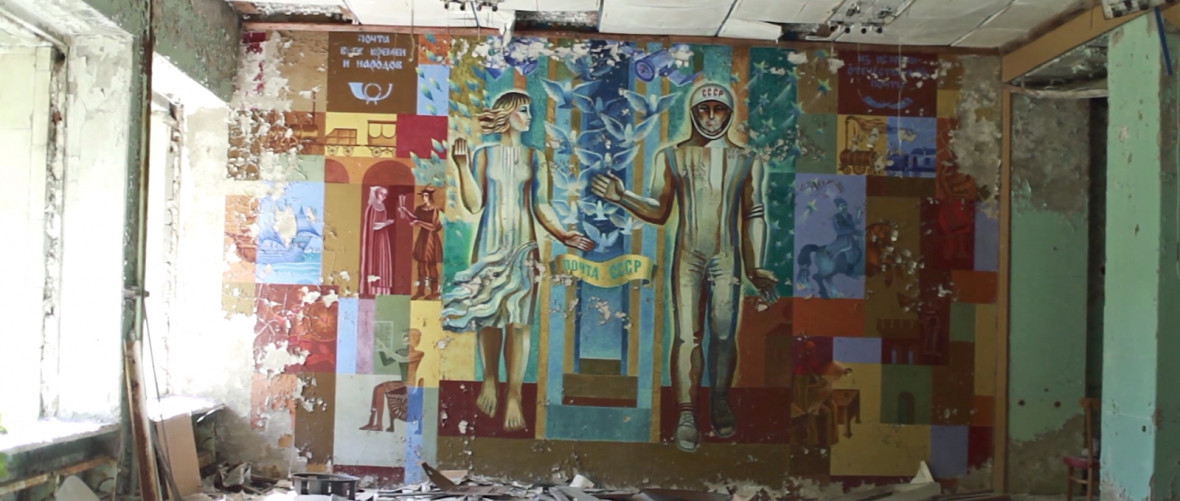 It is now possible for tourists to visit Pripyat and other surrounding villages within the 2,600 sq km exclusion zone for short periods of time as the isotopes released in 1986 have since decayed.
Radiation levels on the tour range from 15 to several hundred micro-roentgens per hour – in order for radiation to kill, a person would have to be exposed to between 300-500 roentgens an hour.
Visitors must book through tour agencies and obtain a day or several-day pass from the Ukraine government, and everyone has to be screened for radiation levels at the end of the tour.