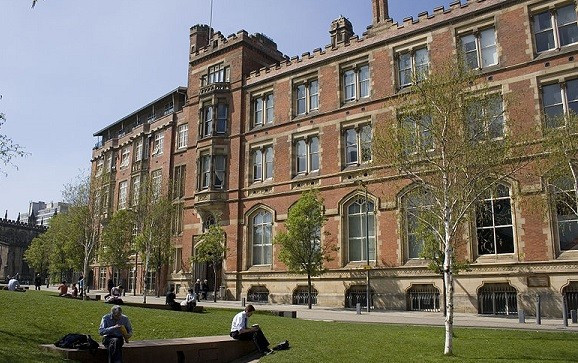 Police investigating claims of sexual abuse at a school in Manchester have said more than 30 women have come forward to make complaints.
Greater Manchester Police have said they are now focusing on "a pool of about 10 offenders" in their investigation into historical sex abuse claims at Chetham's School of Music.
The investigation was launched following the conviction of former teacher Michael Brewer, who was found guitly in February of abusing former pupil Frances Andrade in the 1970s and 80s.
Andrade, 48, died in an apparent suicide after being cross-examined during the trial.
Police have now said more than 30 women have come forward with allegations of abuse during their time at the school, and more than a dozen third party reports are being investigated.
Spurred by Frances Andrade's bravery
Det Chief Insp Jamie Daniels, of GMP's Protective Services Division, said: "This is a significant inquiry in terms of potential number of offenders and number of victims."
"We are supporting each and every person who has come forward and made a complaint to us as best we can and I must credit them all for having the courage to face demons that have been haunting them for many, many years.
"This has been a high-profile investigation from the off and due to the complexities and sensitivities involved cannot and will not be rushed.
"I want to reassure the public that I am absolutely committed to getting justice for these women, many of whom have been spurred on by the bravery shown by Frances Andrade in the case against former teacher Michael Brewer."
So far, a 57-year-old man has already been arrested on suspicion of rape as part of the investigation. He remains on police bail pending further enquiries.
The investigation, named Operation Kiso, is also looking into claims of sexual abuse and inappropriate behaviour at other UK specialist schools, including the Yehudi Menuhin school in Surrey, the Purcell School in Hertfordshire, Wells Cathedral school in Somerset and St Mary's Music School in Edinburgh.
The Yehudi Menuhin School said it was "shocked and saddened to learn of the allegations".
The school told Channel 4 News: "We have checked the records which survive from 50 years ago and can find nothing about any concerns expressed at the time.
"In accordance with our policies we have reported these serious allegations to Surrey Police."
Surrey Police confirmed they have been contacted by the Yehudi Menuhin School following "allegations of historic sexual abuse against a member of staff who is now deceased".
Channel 4 News said the accused is founding member of the school Marcel Gazelle, a pianist who died aged 52 in 1969. He is accused of abusing girls as young as 10 at the school in Surrey.
A police spokesman said: "The force is liaising with the school and would encourage anyone with concerns to contact us.
"Surrey Police treats any allegation of this nature seriously and have officers who are specially trained to support victims of sexual assault."