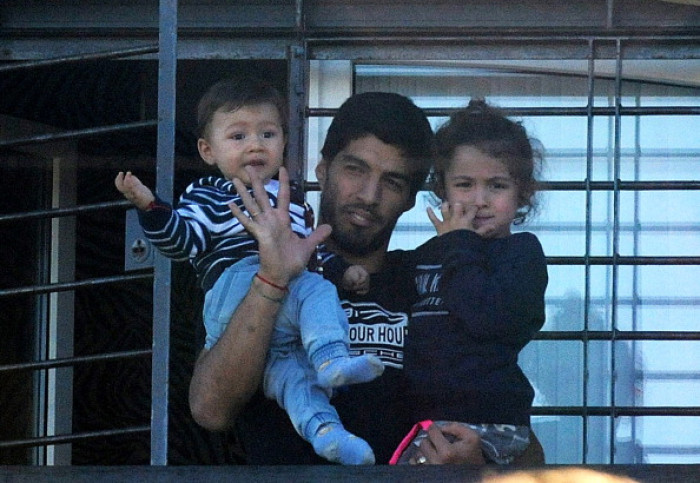 Luis Suarez has claimed he lost his balance before accidentally colliding with Italy defender Giorgio Chiellini, and denied biting him deliberately.
Fifa banned Suarez from football for four months after its disciplinary committee judged him to have bitten Chiellini during Uruguay's crunch game with Italy.
Defending himself in a letter to football's governing body, Suarez wrote: "I lost my balance, making my body unstable and falling on top of my opponent.
"At that moment I hit my face against the player leaving a small bruise on my cheek and a strong pain in my teeth."
The explanation, however, has been widely ridiculed on social media and as preposterous as Suarez's excuse seems, he is by no means the only footballer to have uttered complete tosh in a bid to clear his name.
IBTimes UK looks back at five of the worst excuses in football.
1. Jose Mourinho blames Unicef
The man who loves winning really does not like losing, so much so that in the wake of Real Madrid's 2-0 defeat to Barcelona in the 2011 Champions League semi-final he sought to blame the Catalan club's association with Unicef for favourable decisions. "I don't know if it is the Unicef sponsorship or if it is because they are nice guys. I don't understand," whinged Mourinho. "Congratulations to Barcelona on being a great team and congratulations for all the other stuff you have which must be very hard to achieve."
2. David James blames "gamers' thumbs"
Goalkeeper David James might hold the record for most Premier League clean sheets, but there was a time when he played for Liverpool that almost every shot on goal managed to slip past him. His excuse? Playing his PlayStation had sapped his concentration. "I was getting carried away playing Tekken II and Tomb Raider for hours on end," he confessed.
3. Noisy German frogs
Ukraine blamed their 4-0 hammering to Spain at the 2006 World Cup not on shoddy defending, of which there was plenty, but on noisy frogs that kept the team up the previous night. "Because of the frogs' croaking we hardly got a wink of sleep. We all agreed that we would take some sticks and go and hunt them," defender Vladislav Vashchuk claimed. Vashchuk was sent off in the game, thus guaranteeing himself more frog-hunting time.
4. Distracting cheerleaders
Crystal Palace were one of the first sides to adopt cheerleaders as pre-match and half time entertainment but while the Crystals, as the dancers are known, certainly kept a few fans in their seats during the interval, when results started to sour in 2011, one Palace fan claimed players' minds wandered: "You see the players eyeing them up when they should be focusing on the game," he said.

5. Lord Nelson haunts Blackpool
Lord Nelson had been dead 191 years when he was blamed for causing Blackpool's poor run of form in 1996. The Tangerines' boardroom was made of wood from Horatio Nelson's ship, The Foudroyant, which, according to the club's stadium manager, breached a maritime superstition. "Sailing folk take exception to anything on their ships being touched, which could explain these strange events."