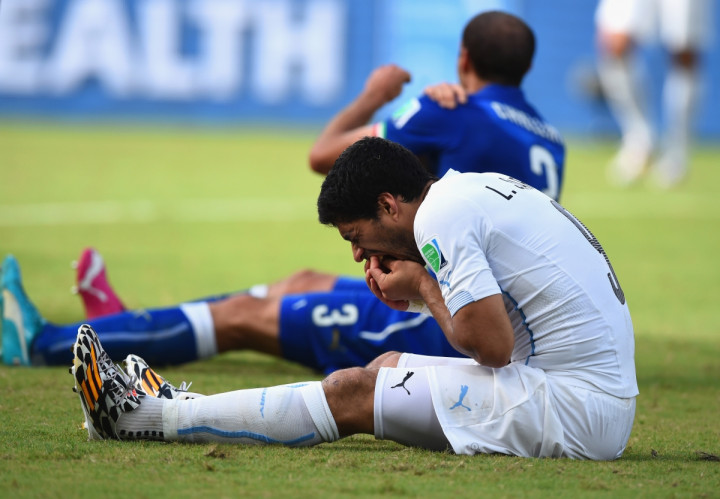 Venezuela's populist President Nicolas Maduro has defended Uruguay's striker Luis Suarez, claiming that he was unjustly punished for eliminating football powers - Italy and England - from the World Cup.
The Liverpool striker was banned by Fifa from all football for four months and handed a nine-match international ban after biting Italy defender Giorgio Chiellini during a group stage match against Italy, which was won 1-0 and allowed Uruguay and Costa Rica to progress to the knockout stage at the expense of the Europeans.
Suarez also scored two goals against England in a 2-1 victory.
"They can't forgive Uruguay that a son of the people has eliminated two of football's big nations, so they invented a whole case," Maduro said late on Friday.
"It's very painful this disproportionate punishment that Fifa has taken against Luis Suarez, a great striker who belongs to all of us in South America," the president, who succeeded late Venezuelan socialist leader Hugo Chavez, continued.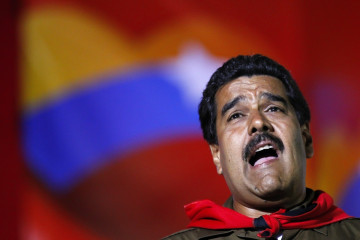 "No one denies some corrective measures were needed, but to suspend him for four months from football where he shines? To take him out of the World Cup? Latin America views this with outrage and we reject it totally."
Suarez's biting provoked international criticism but there is also a growing feeling that the punishment is excessive.
Chiellini himself claimed the ban was "excessive" and "alienating" for a player. "Now inside me there's no feelings of joy, revenge or anger against Suarez for an incident that happened on the pitch and that's done. There only remain the anger and the disappointment about the match," Chiellini wrote on his official website.
Maduro's comments came after Suarez told Fifa's disciplinary panel that he did not deliberately bite the Italy defender.
"In no way it happened how you have described, as a bite or intent to bite," he said. "After the impact...I lost the balance, making my body unstable and falling on top of my opponent."
"At that moment I hit my face against the player leaving a small bruise on my cheek and a strong pain in my teeth," Suarez said.