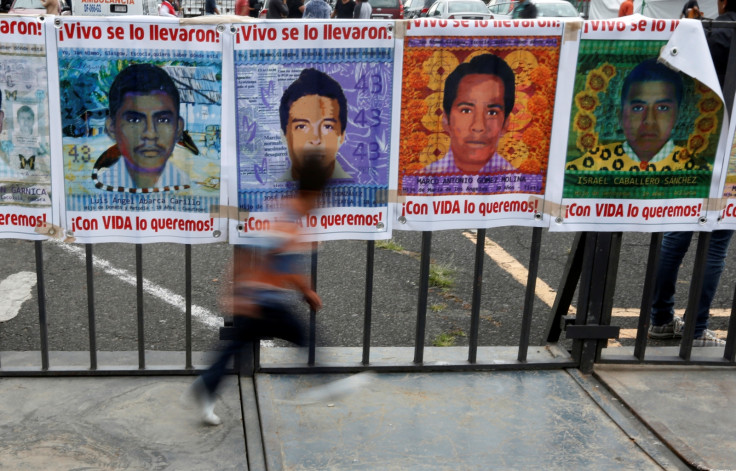 The chief of Mexico's criminal investigation agency, Tomas Zeron, who was authorised to probe into the disappearance of 43 college students, has resigned. Mexico's attorney general's office confirmed the news on Wednesday (14 September) without providing any reason for his resignation.
According to a BBC report, the families of the missing students had asked for Zeron's resignation. He had come under fire in April following criticism from the Inter-American Commission on Human Rights (IACHR), which alleged that the administration had attempted to delay the inquiry despite having real-time information on the whereabouts of the students on the night of the kidnappings.
It has also become evident that Zeron, who supervised investigators as well as the forensic work of the criminal investigation agency, had been to the scene of the crime a day before evidence was found, but did not make a mention of his visit in official records.
The government had earlier claimed the students were taken into custody on 26 September 2014 in the town of Iguala, in Guerrero state. They were then reportedly handed over to drug cartel Guerreros Unido, or United Warriors, after police opened fire during a protest the youths had held against "discriminatory" hiring policies, which apparently favoured urban students over rural ones.
The prosecutor general at the time, Jesus Murillo Karam, had also said that the gang had killed them at a rubbish dump and burnt their bodies. But the families of the students and two independent international investigations have since dismissed the claims and urged that other possibilities should be explored.
Following pressure from relatives of the students, the government has widened its investigation to look at the role of federal and state police in the probe. Families of the victims said they would hold a press conference on Zeron's departure on Thursday.