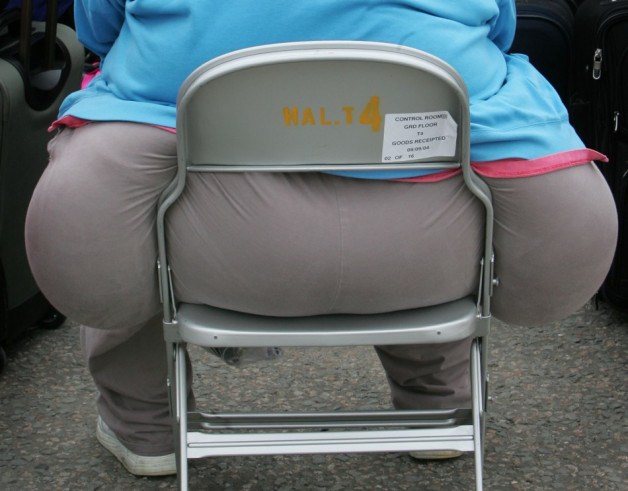 The UK's National Health Service has revealed that the heaviest child it has yet monitored was a 10-year-old girl who weighed 152 kilogrammes (24 stone).
The information, gathered in the government's annual 'weigh-in' of all year-six pupils, showed that the child, from Hounslow, west London, was 1m 45cm (4 feet 9 inches) tall and had a body mass index (BMI) of 71.
BMI is a measure of an individual's body fat based on height and weight, and a mass of 18.5 to 25 is considered healthy.
The girl had the highest recorded BMI for a child in 2006-7, although in 2011-12 that was surpassed by a 10-year-old boy who weighed 146kg (23 stone), was 1m 32cm (4ft 4in) tall and had a BMI of 84, the highest yet recorded for a child in the UK.
Also in 2011-12, an 11-year-old girl from Bolton, Greater Manchester, was recorded as weighing 144kg (22 stone 11 pounds) and had a BMI of 69, while in 2007-8 a 10-year-old boy from Wandsworth, south-west London, weighed 138kg (21 stone 10 pounds) and had a BMI of 79.
Between 2006 and 2012, a total of seven children were found to weigh more than 127kg (20 stone).
The annual child measurement programme uses the information to tackle Britain's growing child obesity problem, with rates in the UK the highest in Western Europe.
The figures revealed that one in ten children are obese when they begin primary school, but one in three are obese when they leave, with a BMI between 30 and 40 being classified as obese, and a BMI over 40 as morbidly obese.
In all areas of the country, child obesity levels were higher in deprived communities than in more affluent ones.
Recent research from Imperial College London showed a fourfold rise in the number of children admitted to hospital suffering from obesity-related illnesses.
Mitch Blair of the Royal College of Paediatrics and Child Health told the Sunday Times: "Being severely overweight at such a young age has clear physical health implications including a higher risk of diabetes, heart disease and joint problems. In addition there can be serious psychological repercussions. Teenage years are tough enough without the extra burden of being obese."
Tam Fry of the National Obesity Forum said: "We have come to accept that 26% of adults in the UK are obese. But we should be outraged that 20% of children are too."