One in five children in the UK is living below the poverty line, with Manchester Central, Belfast West and Glasgow North East having the most disadvantaged children.
The Campaign to End Child Poverty's map of Britain's poorest families shows a huge disparity between different areas of the country.
In Richmond, Surrey, just seven per cent of children live below the poverty line, whereas in Tower Hamlets, just 14 miles away, the figure is 42 percent.
Manchester Central is the parliamentary constituency that has the highest rate of child poverty, with 47 percent living below the breadline. Belfast West and Glasgow North East both have 43 percent.
Child poverty is defined as a young person whose family receives out-of-work benefits or in-work tax credits, and earns less than 60 percent of the median income.
It is measured before housing costs, so replicates a more modest estimate of how many children are living in poverty.
Just seven percent of children live below the poverty line in the picturesque districts of Ribble Valley and North Somerset.
In both Witney and Tatton, where David Cameron and George Osborne hold their seats, 10 percent of children live below the poverty line. In Nick Clegg's constituency, Sheffield Hallam, the figure is less than five percent.
Enver Solomon, chair of the End Child Poverty campaign, said: "The child poverty map reveals the depth and breadth of child poverty across the country, showing the gross levels of inequality that children face in every region.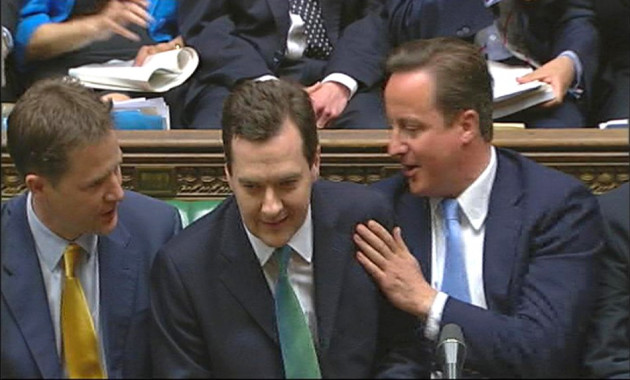 "Far too many children whose parents are struggling to making a living are having to go hungry and miss out on the essentials of a decent childhood that all young people should be entitled to.
"The huge disparities that exist across the country have become more entrenched and are now an enduring reality as many more children are set to become trapped in long term poverty and disadvantage."
Recent research by Save the Children found 61 percent of parents living below the bread line have cut back on food, while a quarter say they have skipped meals in the last year.
One in five parents in poverty said their children have had to go without new shoes when they need them and the same amount said their child has had to miss out on things other children take for granted, such as school trips.
Solomon said: "Local authorities are having to deal with reduced budgets but they have critical decisions to make.
"We're calling on authorities to prioritise low income families in the decisions they make about local welfare spending, including spending on the new council tax benefit, and on protecting families hit by the 'bedroom tax' [a recent welfare reform which will reduce the amount of benefit a family receives if it is deemed to have a spare bedroom].
"This week we have written to local authority leaders in the local authorities with the most child poverty, asking them what they will do to tackle child poverty in their local area.
"The government must also closely examine its current strategy for reducing poverty and consider what more it could do to ensure millions of children's lives are not blighted by the corrosive impact that poverty has on their daily existence.''