Children discover murdered man with gunshot wound to head in park while playing hide-and-seek
The body was found with a gunshot wound to the head in an Indianapolis park.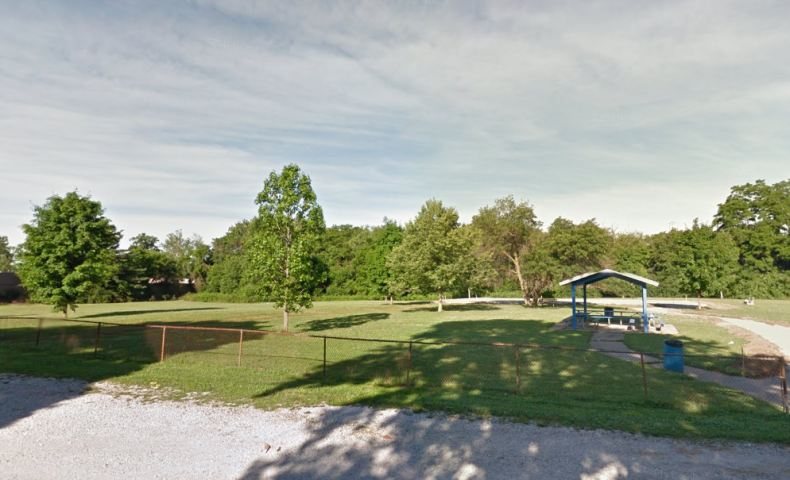 Two children who were playing in a park in Indianapolis were left horrified when they stumbled across a dead body.
The incident occurred on Saturday evening (14 October) when the two friends entered a wooded area inside Olin Park and then came across the body.
One of the children, a 10-year-old girl, was stood beside a tree when they noticed the body lying on the ground next to them.
The girl then ran away screaming, returning to a garden party which backed onto the woods.
Norma Valdez was hosting the party at her home when the child came running toward them. "She's coming, crying and running, and saying something happened in the back," Valdez said.
Norma's son, Eduardo, was also playing with the girl when the discovery was made. "Earlier we were playing hide-and-seek, and then we started playing tag. Later, between when we were playing that, the girl went to hide, and she found the body," said Eduardo.
Adults from the party went to the woods to see the body and immediately called the police.
"They called 911 and everyone was freaking out," said Eduardo. "They called 911, and the police were coming. About six police were there and some ambulances were there."
The authorities cordoned off the area as they attempted to find out what had happened to the body. Police later identified the body as 30-year-old Christopher Bradley from Indianapolis.
His death was ruled as a homicide after Marion County Coroner's Office discovered a gunshot wound in his head. Police are yet to reveal more information about a possible suspect or motive.