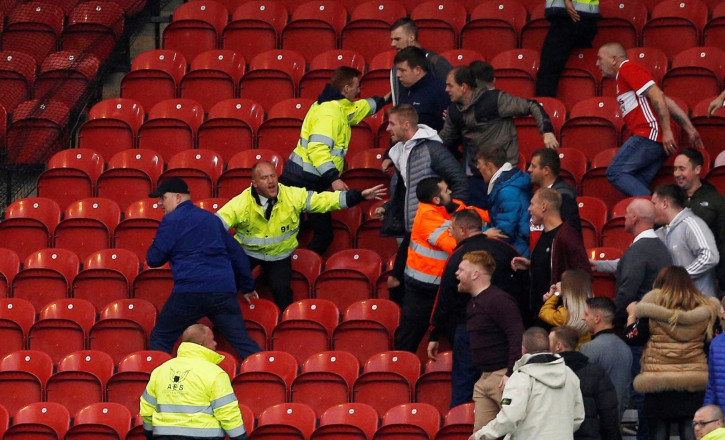 Children as young as 10 were injured after more than 200 football fans clashed in a mass brawl in a coach park in Middlesbrough on Saturday (12 August). The fight between two sets of fans broke out after the Middlesbrough vs Sheffield United game, police said.
Officers have arrested five people and Cleveland Police said they expect to make more arrests as the investigation continues.
One police officer had to be taken to hospital after suffering injuries in the brawl.
The clashes began before the final whistle when Sheffield United fans thought they had scored an equaliser but the goal was disallowed.
"We will absolutely not tolerate violence of this nature and we will work to identify the offenders and bring them to justice," Assistant Chief Constable Jason Harwin said, as quoted by Sky News.
"The vast majority of fans accept that football is a family game, watched by children, parents and grandparents.
"It's terrifying for children to witness such violence, or be innocently embroiled in it as their parents frantically try to keep them safe.
"Unfortunately a small minority of people behave in a manner which puts innocent fans at risk."
Middlesbrough won the Championship game 1-0.
Interestingly, in March, a Russian MP who approved the violent behaviour of his country's football supporters at the European Championships in France last year had suggested that hooliganism could be legalised and turned into a spectator sport.
Organised brawls could help channel fans' aggression, Igor Lebedev, who is on the board of the Russian Football Union, said.
During the European Championships, Lebedev praised his country's fans who were involved in violent clashes in Marseille, telling them to "keep it up".
However, Russia is trying to clamp down on fan violence through new laws which include stadium bans for offenders.