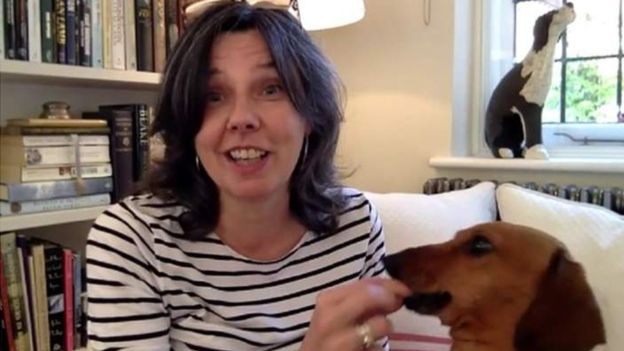 Children's author Helen Bailey joked to her brother that a cesspit underneath her home was a "good place to hide a body" before she was found dead, a court has heard. The 51-year-old was found in a well being used as a septic tank under the garage of her home in Royston, Hertfordshire, by police in July.
The Newcastle-born writer was last seen walking her miniature dachshund, Boris, on 11 April last year. Her former fiancé, Ian Stewart, 56, is currently standing trial for her murder at St Albans Crown Court.
On Thursday (12 January), John Bailey, Helen's brother, told the court his sister made the quip in August 2013, when he visited the house for the first time. He added that the joke was made in "full earshot" of Stewart.
"Helen showed us the house and garden, the outbuildings, the garage," he said according to the BBC. "I think it was Helen, but it could have been one or both of them, mentioned an old well in the garage. I asked where and was directed to half way along the right hand side of the wall.
"Then there was some banter, almost certainly instigated by Helen, that it was a good place to hide a body".
Bailey said: "The well never featured in my consciousness during her disappearance." He added: "But when the police officer visited to tell me he had discovered a body in an old well, the recollection of our discussions came back."
John Bailey described his sister, who created the popular Electra Brown series for teenagers, as "highly intelligent, funny and very witty person".
Helen Bailey's former husband, John Sinfield, drowned while swimming when the couple were on holiday in Barbados in 2011. After Sinfield's death, she met Stewart online and the couple were due to marry "imminently" before she died.
Prosecutors have accused Stewart of drugging and killing Bailey in a "cynically executed murder that had money as its driving motive". The Crown says that Stewart suffocated her to obtain much of the £4m ($4.86m) she was believed to be worth.
It has been stated during the trial that Stewart had amended a monthly standing order from Helen Bailey's account into his from £600 to £4,000 following her death. And despite Bailey being missing, he asked for copies of her will twice.
Stewart denies charges of murder, preventing a lawful burial, fraud and three counts of perverting the course of justice.
The trial continues.