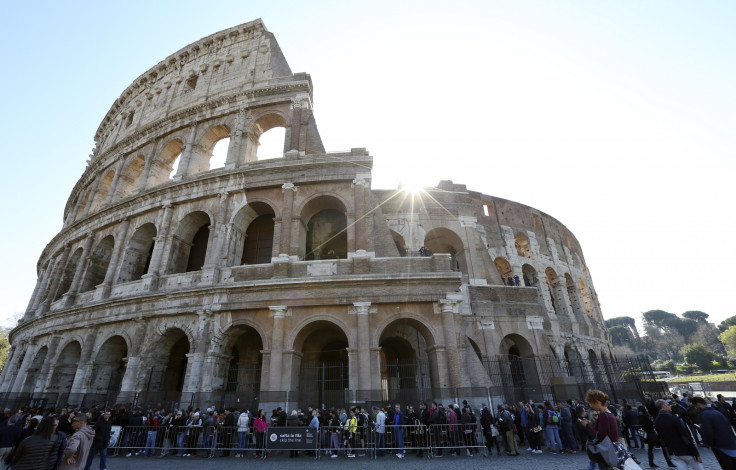 Middle-aged tourists looted and vandalised Rome's iconic Colosseum and the surrounding walls in two separate incidents on 13 September that highlight a worrying trend of visitors mistreating the ancient amphitheatre.
In the first instance, a Chilean couple, aged 40 and 42, tried to steal bricks from the base of the crumbling building, which lies in the heart of Italy. They put the historical fragments in a bag but were rumbled by officers from the Carabinieri – Italy's military police.
The Carabinieri were soon in action again when a passer-by alerted them to a 34-year-old Bulgarian citizen who was defacing an ancient wall of the nearby Via San Bonaventura.
The vandal was using a key to etch a large heart in the Roman wall, with his and his girlfriend's initials on either side.
Police charged the couple with stealing cultural assets belonging to the state and the man with aggravated disorder, according to Italian news site Romait.it.
"Rome deserves respect. Whoever harms the Colosseum harms all Romans and all who love the city," Mayor Virginia Raggi tweeted previously.
She made the remarks after a spate of similar incidents. In April, an Ecuadorian man was fined for carving an amorous message to his wife on Colosseum. In February, a French tourist was punished for digging up an ancient Roman coin and using it to etch her name into the landmark.
Just two days ago, a tourist from the Ivory Coast damaged a facade of the Basilica di Santa Maria degli Angeli, a medieval church in Assisi. Rome is not the only city to fall victim to a new generation of tourists who seem to have no respect for the heritage of the world's oldest cities.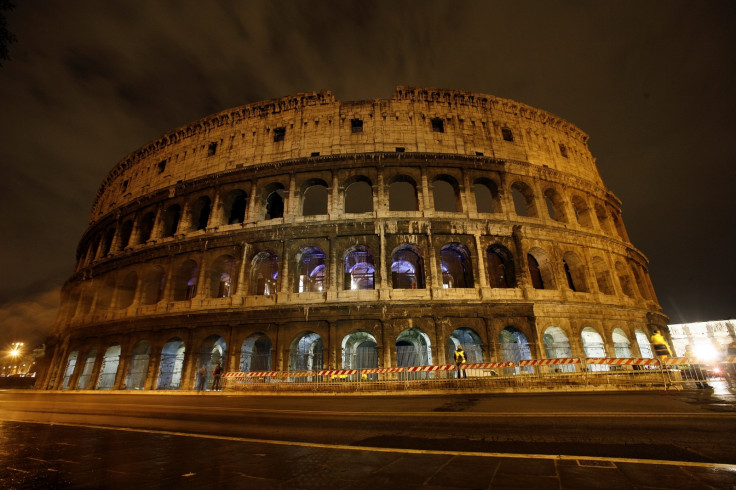 Protesters in Barcelona have vandalised tourist buses and intimidated groups of sightseers because they believe the city is being destroyed by the intense footfall that parades through the city each summer.
Noel Josephides, chairman of the Barcelona tour operators' association, said: "These protests are a wake-up call. It is a great shame but we will see more of them. They are adopting dangerous tactics and that shouldn't be happening.
"But the reason it is happening is because the local governments haven't been listening or taking the overcrowding seriously. The advice to tourists is use your common sense."