Children Who Kill viewers were left disturbed after they heard the chilling laughter of Morgan Leppert in her police interview tapes.
The murderer – dubbed the "blue eyed devil" – was only 15 when convicted of the brutal murder of an elderly disabled man in his Florida home back in 2008.
62-year-old James Stewart died after being dealt multiple stab wounds from metal rods and a knife before being suffocated with a plastic bag over his head by the teenager and her 22-year-old boyfriend Toby Lee Lowry.
Viewers were horrified when they watched the eerie video of the murder convict being interviewed by police after being tracked down nearly a week later, 1,500 miles away in Texas.
Leppert looks at ease when she speaks to the officers, confirming her boyfriend's age of 22, but pauses when they ask her about her age.
The teen killer is seen laughing when the detective asks her: "Do you want me to tell you how old you are?"
When it came to discussing the murder, Leppert held back tears as she opened up about stabbing her victim. She also told investigators that she was sorry and did it because she loved her boyfriend – who escaped the death penalty.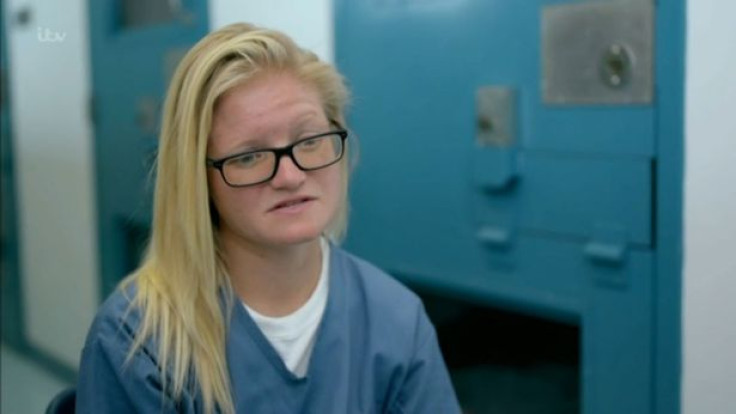 Leppert's response to the stabbing was: "Toby told me to stab him. I poked him. I didn't even go through for God's sake." And when asked if she committed murder because she didn't want to leave her boyfriend, she nonchalantly replied: "I guess so."
Viewers took to Twitter to express their thoughts on Leppert's behaviour. One person tweeted: "#MorganLeppert #ChildrenWhoKill at 15 I believe you are responsible for your actions. #JoshPhilips few people would be capable at anytime in their lives of committing such heinous violent acts it has to be in you to do it. Shouldn't be freed."
While someone else said: "This Morgan Leppert even looks evil. Chilling! #ChildrenWhoKill."
A third added: "Every murder case is circumstantial imo. Joshua Phillips should die in prison, but to me it seems like Morgan Leppert was at least coerced and remorseful. Surely that's a start point to considering the fact that she's maybe not a danger to society."