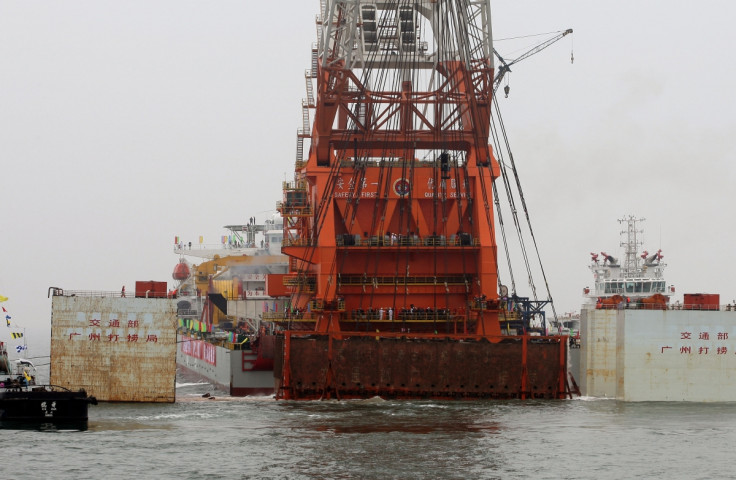 More than 14,000 objects have so far been salvaged from Nanhai No 1, the ancient Chinese cargo ship which sank in the South China Sea about 800 years ago. The relics contain hoards of gold, silver, copper and ceramic artefacts, archaeologists said.
Most recent excavations at the shipwreck have yielded tens of thousands of copper coins and porcelain objects such as pots, bottles, bowls and plates, the Xinhua news agency reported. The artefacts were found in a well-preserved state.
According to archaeologists, the 30-metre wooden vessel, discovered in 1987, contain around 60,000 to 80,000 precious artefacts, including gold, silver and porcelain trading goods. "The cargo composition of the vessel is clearer and the diversity is rich," said Liu Chengji, at the Marine Silk Road museum in Yangjiang, Guangdong province, about 2,300km south of Beijing.
The wreck of Nanhai No 1 (or South China Sea No 1 or Nanhai 1) is on permanent display at the museum which was specially built to house it. At the museum, the shipwreck has been placed in an aquarium with the same natural conditions as the spot in which it was discovered.
Built between 1127 and 1279AD during the reign of the Song Dynasty, the ship is believed to have sunk due to stormy waves. Some of the objects at the shipwreck bore names of shops and places, which Liu said reflected the developed commercial economy during the dynasty.
Archaeologists also found some personal belongings such as bracelets, finger rings and necklaces in the recovered items. "These items showed the vessel had a certain number of merchants and passengers aboard," Sun Jian at the State Administration of Cultural Heritage said.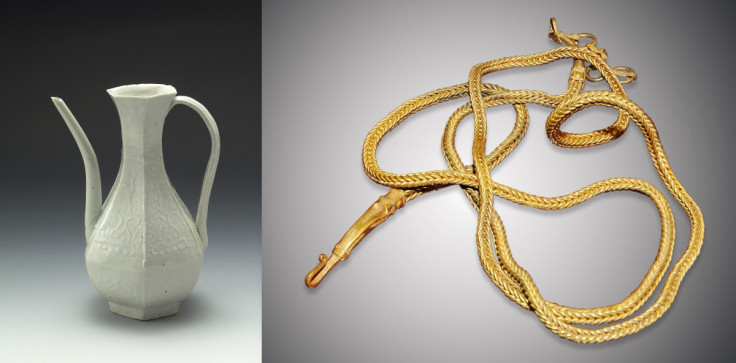 The Nanhai No 1 shipwreck was raised from the seabed in 2007, about a decade after its discovery, considered the greatest ever in marine archaeology in China. It lay in at about 25 metres depth in water and was found in well-preserved condition covered in mud.
The vessel is believed to be one of the biggest discoveries of Chinese artefacts from the period it belonged. According to Unesco, its significance is often compared to that of the Chinese terracotta warriors in Xian. The excavation inside the ship will be completed in 2016, the report said.