China aiming for multiple unmanned exploration missions to Mars and Jupiter by 2030, official says
The first robotic Mars probe will be launched by 2020, Wu Yanhua of China National Space Administration said.
China is planning to send multiple unmanned probe missions to Mars and Jupiter by 2030, a senior space official said on Tuesday (27 December) during a news conference hosted by the State Council Information Office.
China has so far launched three robotic lunar exploration missions and the new projects are part of its ambitious space programme – details of which were released in a white paper on China's Space Activities in 2016.
Addressing the news conference in Beijing, Wu Yanhua, deputy director of the China National Space Administration, said that the government has decided to send the first robotic probe to Mars in 2020, followed by another to the Red Planet and one to Jupiter around 2030.
Wu said that the first Mars mission, which will conduct scientific research on the Martian soil and atmosphere and search for signs of water, was approved in January. "The project has proceeded well since it was approved in January. Now we have finalised the overall plan and begun to develop related equipment such as the Mars rover," he added.
The next mission to Mars will be a larger probe that will involve taking samples from the red planet, the China Daily quoted Wu as saying. Wu also said that the country is aiming to send at least one unmanned probe to Jupiter before 2030 to visit the planet as well as its moons.
According to the white paper, the first Mars probe consists of three parts — an orbiter, lander and rover. The rover will reportedly have six wheels and four solar panels.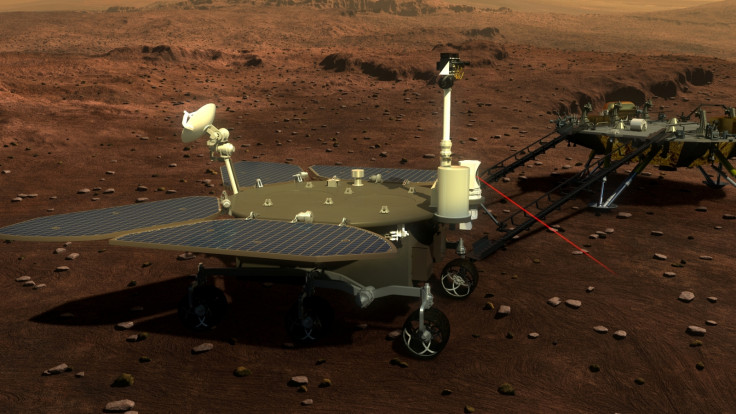 Sun Zezhou, the chief designer of the Mars probe, said the 200kg rover will carry 13 scientific instruments and work for 92 days on the planet. The robotic probe is expected to take nearly seven months to reach the red planet, Zhang Rongqiao, chief scientist of China's Mars exploration program, said.
Wu also told the conference that the country's Chang'e 5 lunar probe will be sent to the moon by the end of 2017 to collect samples. The next year, Chang'e 4 will carry out the world's first soft landing on the far side of the moon.
The official added that the country is designing a super-heavy rocket, the Long March 9, to help fulfill the ambitious space projects. The rocket is expected to be put to use in around 2030.
© Copyright IBTimes 2023. All rights reserved.