China has announced fresh restrictions on the cultural and religious practices of its minority Uighur Muslims in Xinjiang province. The new rules prohibit "abnormal" beards for men, while women are banned from wearing veils in public places.
Discord between authorities and the indigenous Uighur community in China's far-west has a long history. China has often been accused of trying to suppress the Uighurs, which the government has strongly denied.
Although China officially guarantees freedom of religion, authorities are reported to have taken a series of measures in the past few years apparently aimed at tackling Islamist extremism.
The new regulations, which were passed by Xinjiang lawmakers on Wednesday (29 March) to come into effect on 1 April, widen the existing rules, Reuters noted.
The rules state that those who work in public places like railway or bus stations and airports will be required to "dissuade" anyone from entering those places by covering themselves fully, including the face. Such people are to be reported to the police.
"Abnormal growing of beards and naming of children to exaggerate religious fervour" are also prohibited.
In addition, people in the region will be banned to "reject or refuse radio, television and other public facilities and services". Also barred are marriages using religious procedures rather than a legal one, or "using the name of Halal to meddle in the secular life of others", the news agency reported.
The rules require families to follow China's strict family planning policies.
Although some of these bans, which the local government referred to as select "extremist behaviours", have already been in place in at least one city in Xinjiang province, they are now applicable to the entire region.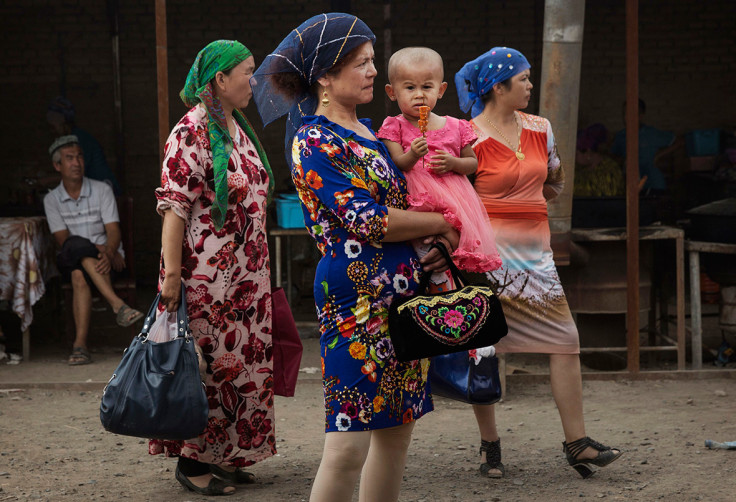 The rules cover children's education, making it illegal to send children to religious schools instead of regular schools.
A similar set of rules implemented in November 2016 banned parents or guardians from promoting extremist beliefs in children, including forcing them to dress in extremist clothing or other symbols. The ban included any form of religious activity in schools.
While Uighur Muslims are thought to be practising a more relaxed form of Islam, more women are thought to have started wearing veils. Experts believe it is to express the community's opposition to Chinese control on matters concerning their religion, Reuters noted.
The Uighurs consider themselves culturally and ethnically related to Turkey and mostly follow Islam and speak a language that is close to Turkish.