China building biggest amphibious assault ships to boost naval forces in East and South China seas
The type 075 Landing Helicopter Dock will be similar in size to the largest American Wasp-class amphibious ships.
In a bid to strengthen and project its naval forces' dominance overseas, especially in the East China and the South China seas, Beijing has reportedly started building a new generation of large amphibious assault ships.
The vessel - 075 Landing Helicopter Dock - will be much bigger than those ships that were previously constructed for the People's Liberation Army (PLA) Navy, South China Morning Post reported citing sources from the military as saying on Wednesday (29 March).
The ship can reportedly serve as a form of an aircraft carrier with a capacity to carry 30 armed helicopters and four helicopter elevators on the deck. In addition, it is equipped to make six helicopters to take off from the deck at once.
The 40,000-tonne vessel is under construction by a Shanghai-based company. It will give PLA navy the ability to launch different types of helicopters to attack other naval vessels, submarines or enemy ground forces in the disputed international waterways, military experts believe.
The Type 075 vessels are thought to be similar in size to the largest American Wasp-class amphibious ships and would help the PLA navy match the US in the use of helicopters in its fleet. It will also be equipped to house command and control operations, the news outlet noted.
China's navy commander, Vice-Admiral Shen Jinlong reportedly visited the shipbuilding company on 26 March to oversee the construction of the 075 vessel. His trip only confirmed that the ship's construction was underway, one source close to the navy told SCMP news outlet.
"Construction of the Type 075 ships will take two more years. The first vessel may be launched as early as 2019 and put into full service in 2020," the source reportedly said.
The timing of vessel's introduction comes as China keeps playing an aggressive role in emphasising its military presence and dominance to claim much of the hotly contested South China Sea.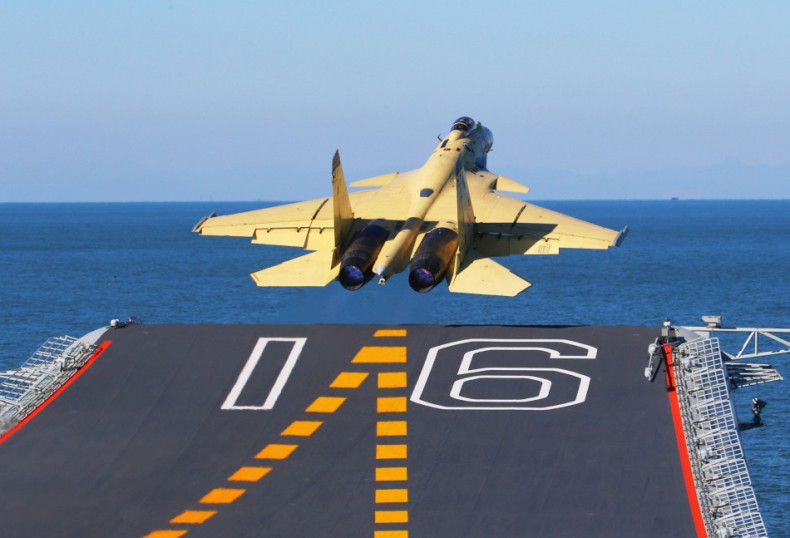 The communist country is also reportedly planning to launch its first home-made aircraft carrier on 23 April, to coincide with the 68<sup>thanniversary of the founding of the PLA Navy.
The construction of the new amphibious assault vessel is also likely to put more military pressure on Taiwan, which Beijing considers as its breakaway province.